Two Texas teens staged a fake proposal at a fancy restaurant Saturday to bag a free dessert.

Alex Nagle, 17, proposed to his best friend, 19-year-old Cati Domitrovich as part of a stunt to cheer themselves up after a terrible week, according to Daily Mail.
"We faked a proposal just to get free dessert," Domitrovich tweeted.
They just had to act like a couple the entire time, she told BuzzFeed News.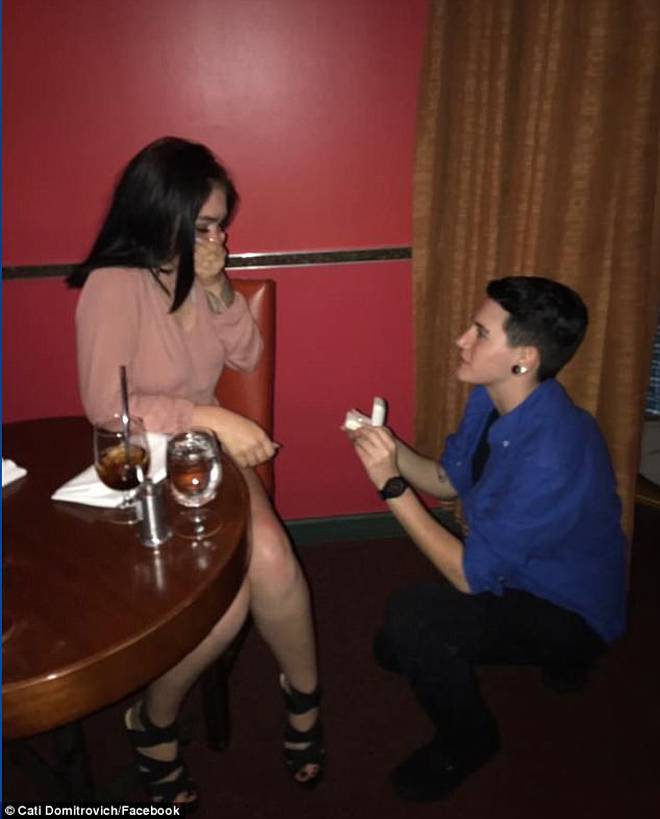 When Domitrovich went to the restroom, Nagle told the waitstaff that he was going to propose to her and asked them to take photos.
The happy couple had the restaurant fooled: "Everyone believed us and everyone clapped" when Domitrovich accepted Nagle's proposal and the glitzy pink diamond-looking ring, she added.
She said the free small chocolate cake and crème brûlée were "really good" and her faux fiancee called the charade "really fun".
But the partners in crime aren't done yet: "We're thinking about doing it other places too", said Domitrovich, adding that they'll be more hesitant the next go-around because Texas restaurants may have caught on to their game.
Twitter took notice of their Bonnie and Clyde act.
Some users were inspired by the fake couple and their ability to make the exploit look like a piece of cake.
Others thought the act was criminal, no matter how you slice it.
And there were those who didn't believe the couple got their just deserts.