Washington's Watergate Hotel - located in the same complex that was at the heart of the political scandal that led to Richard Nixon's resignation - is set to reopen after being dormant for nearly 10 years.
The iconic hotel has undergone a US$125 million ($186.7 million) redesign by its new owner over the past two years, bringing it into the latest age of luxury while retaining its historic name.
Opening on June 1, the 336-room hotel features a brand new interior with a grand ballroom, whiskey bar and rooftop lounge among the additions.
The Watergate Hotel closed in 2007 for renovations that never happened because its previous owner ran into trouble and declared bankruptcy amid the US financial crisis.
It was eventually purchased by New York-based Euro Capital Properties, which launched the nine-figure redesign in 2014.
From around US$289 ($431) a night, guests will stay in 336 rooms, including two presidential suites and 26 speciality suites, and have access to a spa and pool, a library on a balcony overlooking the lobby, a whisky bar and a rooftop lounge with 360-degree views of the Potomac River and Washington Monument.
Every room has a marble bathroom and most have views of the river.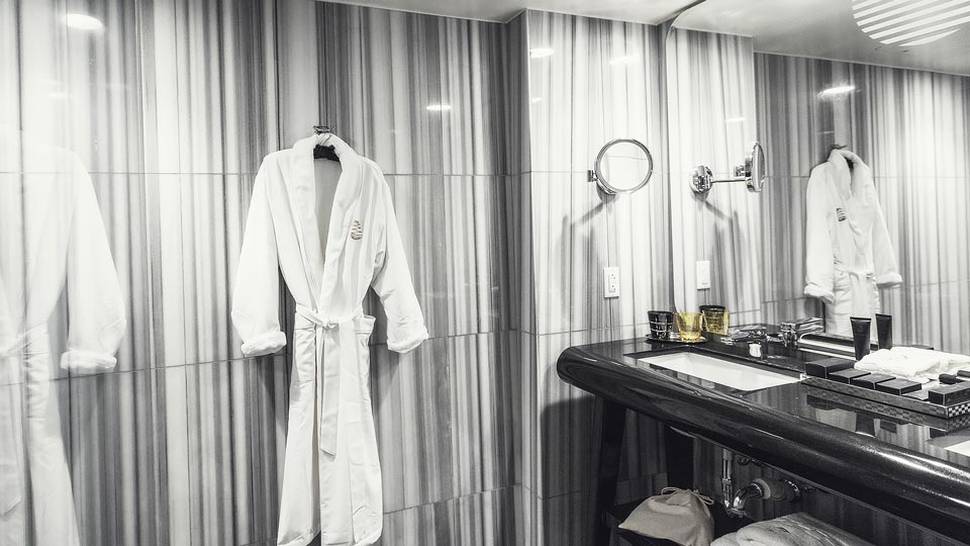 Kingbird, its restaurant, has two dining rooms and menus created by executive chef Michael Santoro, who previously worked at Heston Blumenthal's three-Michelin-starred The Fat Duck in Berkshire.
Designed by Ron Arad, the lobby features floor-to-ceiling windows, sculptural metal work, chandeliers, a black granite floor, a wall of hand-painted brass tubes and a 46ft long brass reception desk that mirrors the building's signature curves.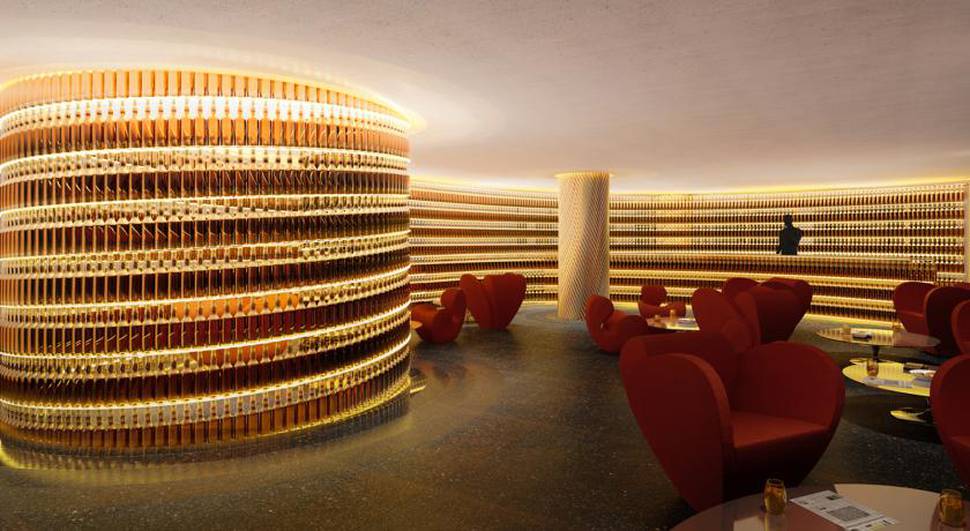 Hoping to attract Washington's elite, the whiskey bar features a spherical art structure made from 2500 illuminated bottles, creating a glowing bronze colour.
he hotel, which is on the US National Register of Historic Places, features more than 10,000 square feet of outdoor terraces overlooking the Potomac.
Given it's a historic property, its façade, which was designed by Italian architect Luigi Moretti in 1961, remains untouched.
Euro Capital Properties said its aim was to give the hotel a 'modern reinvention from its scandalous past' by creating a space with classic elegance and bold mid-century modern design.
Hotel staff will wear retro-inspired uniforms from costume designer Janie Bryant, who won an Emmy Award for her work on the HBO series Deadwood and was nominated for three awards for her work on AMC's Mad Men.
The hotel's owner has maintained a level of secrecy around the project, choosing not to release photos of the suites and other public areas. Instead, it shared photos of a model room and renderings of areas such as the rooftop lounge, presidential suite, ballroom, pool, lobby and whiskey bar.
A major political scandal called Watergate ensued after the Democratic National Committee's headquarters at the Watergate Hotel and Office Building were broken into in 1972.
The burglars were working for Nixon's re-election campaign, and the president, who won the election, was eventually forced to resign in 1974 after investigations revealed his administration's attempts to cover up its involvement.