Gore designer Andre Johnston has won the supreme award at Central Otago's WoolOn Creative Fashion Event with a hand-embroidered dress that took hundreds of hours to make.
Johnston (37) said she was "overwhelmed" by Saturday night's win. It was the first time she had entered the show, although she had entered a different version of the event more than a decade ago.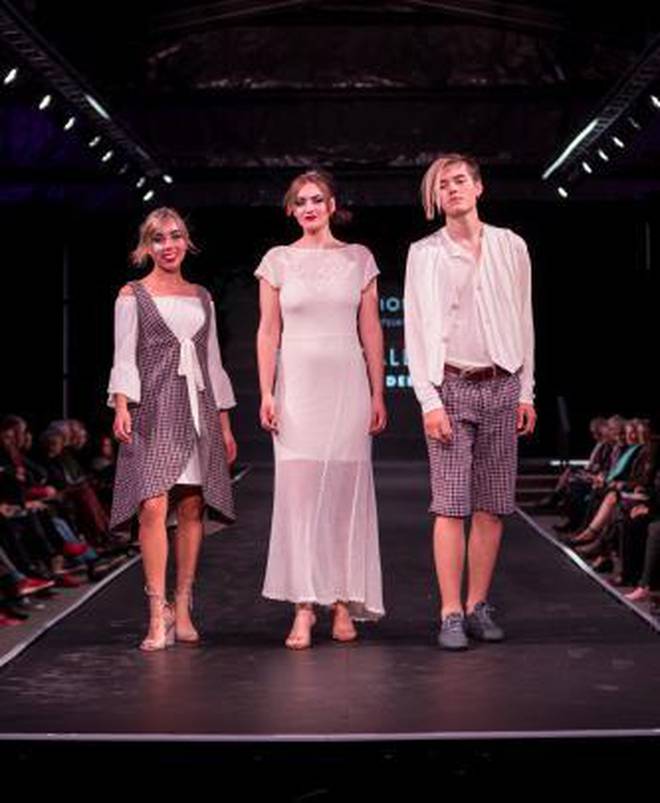 Also the supreme winner of the Hokonui Fashion Design Awards two years ago, Johnston said she worked hard to juggle her time designing with caring for her two children aged 6 and 8, and working at a jewellery store in Gore.
She said she loved working with wool, and took inspiration from overseas trends.
She had spent about 300 hours creating her winning "For the Love of Spring" garment, a one-shouldered drop-hem dress featuring cross-stitch which won the hand-crafted category of WoolOn and was then named supreme champion.
Johnston, who has a bachelor of fashion and design degree from Otago Polytechnic, has been designing for about 20 years, having started sewing as a child, taught initially by her mother Viv Tamblyn, also of Gore.
Tamblyn, also a well-known designer, won the supreme award at WoolOn last year, and was the first to congratulate Johnston on her win on Saturday night, while standing on the stage as a category winner herself.
Tamblyn won the streetwear section.
She said she was "over the moon" about her daughter's win.
"She's put in so many hours, and she works so hard with her designing and her young family."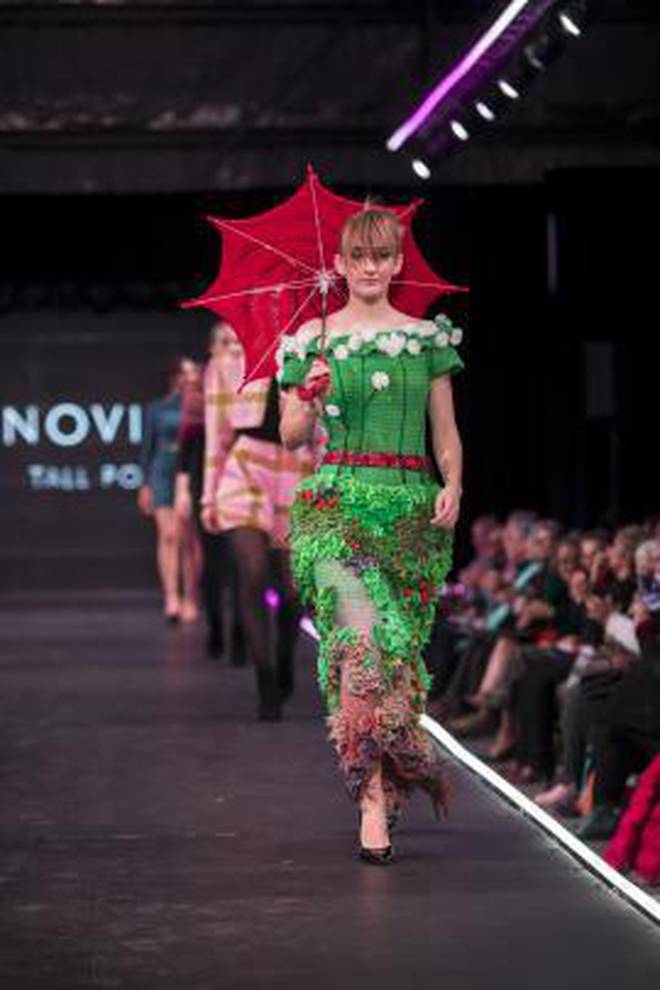 Category winners were:
Streetwear:
"Perfection in Pink", by Viv Tamblyn, of Gore.
Felted: "In the Pink", by Heather Kerr, of Wanaka (highly commended: "Circle of Life", by Maureen McKenzie, of Alexandra).
Novice: "Let it Rain", by Tania Irons, of Becks (highly commended: "Nifty Chic", by Beverley Baker, of Alexandra).
Collections: "Tweedle Dee", by Becs Calder, of Lauder.
Special Occasion: "Barcelona", by Laurel Judd, of Napier.
Avant Garde: "Mirror Image", by Laurel Judd, of Napier.
Accessories: "Diamond Herringbone", by Sue McLean, of Oamaru (highly commended: "Autumn Warmth", by Gillian Parkinson, of Roxburgh).
Under 23: "Expression of Tartan", by Neesha Johnson, of Havelock.
Hand-crafted and supreme winner: "For the Love of Spring", by Andre Johnston, of Gore.
pam.jones@odt.co.nz