Life may not have been easy for Robin Robilliard, but she has risen to the many challenges life on a Golden Bay farm has presented.
Next week the former Woodford House student will be signing copies of her book Hard Country: A Golden Bay Life, which tells the story of life as a young couple in Golden Bay.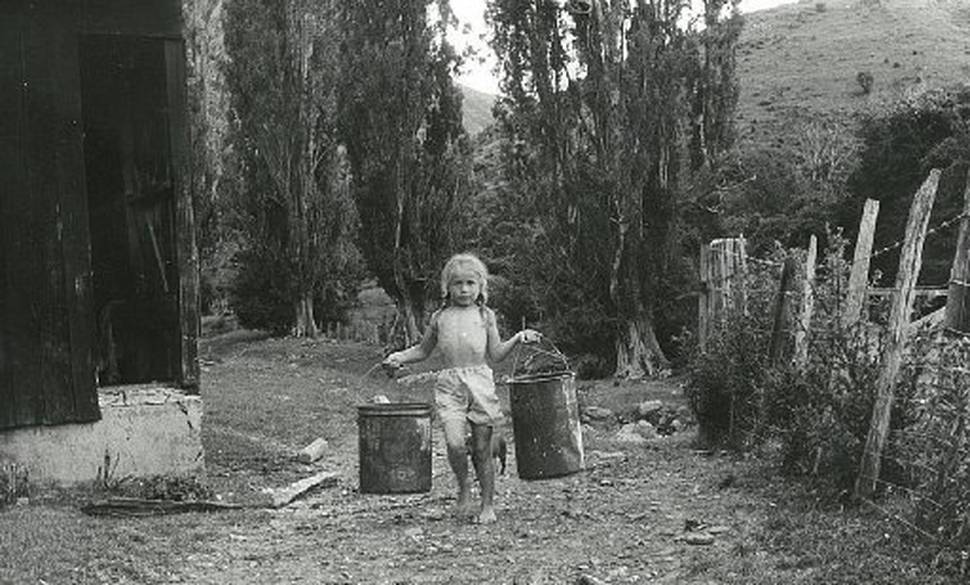 In 1957 Robin and husband Garry had no intention of joining the rat race and decided to buy 600ha of some of the hardest farming country in New Zealand, mainly because that's all they could afford. In her book, Robin recounts her determination to make a go of the life she and Garry had chosen, despite a leaky roof, an outdoor toilet and a six-week-old baby in tow.
Hard as the farming life was for Robin in the early days she credits the harshness of her lifestyle as inspiration for her travels and later work as a journalist.
"Living in such isolation behind the great Takaka Hill has forced many of us who live here to do things, achieve things that we may never have done in a more conventional area."
Describing her land as 'wonderful for the soul but dreadful for farming,' Robin began chronicling her life as an antidote to her isolation and to bring in more income.
Her articles were accepted into local and national newspapers who saw their value as not only moving and amusing anecdotes but important pieces of social and industrial history.
Robin went on to interview other local farmers and, eventually, after having reared her three children, to travel overseas, telling stories of hard lives around the world.
She has collected tales from behind the Iron Curtain and North Korea, taking risks to find those whose stories need telling.
Robin, now in her mid 80s, has spent the last 12 months researching other Golden Bay lives, in particular the lives of children who grew up like her own in this isolated but beautiful region in the pre-digital era.
Robin will be signing copies of Hard Country: A Golden Bay Life, speaking and answering questions at Wardini Books Havelock North on Friday, February 22 at 12 noon and at Wardini Books, Napier on Monday, February 25 at 12 noon.
All welcome.