Whanganui East is a suburb full of typical Kiwi backyards. But what would it have looked like hundreds of years ago?
Department of Conservation community ranger Scotty Moore suggests visiting Gordon Park Scenic Reserve.
It is the last fragment of what the entire area would have been covered in and an appropriate location for the opening weekend of Conservation Week which this year has the theme 'love your backyard'.
DOC held an open day there on Sunday where children were able to build tracking tunnels, using material from the Whanganui Resource Recovery Centre, to take home and put in their backyard.
"It's replicating what we do for our monitoring in places like the Whanganui National Park ... to find of the presence of, mostly, predators," Moore said.
Children who participated earned a Toyota Kiwi Guardians medal while there were tours of the bush for the "steady trickle" of families who came by.
"We talked a bit about what makes the forest habitat, what lives here and how we manage it through trapping programmes and volunteer programmes of the Friends of Gordon Park," Moore said.
"This is the only remaining fragment of what once covered all of the Whanganui East and Okoia area.
"For anyone who lives in Whanganui East, this is what their backyard used to look.
"An early settler and owner of the area recognised the significance of keeping some patches of bush intact for future generations to enjoy and appreciate."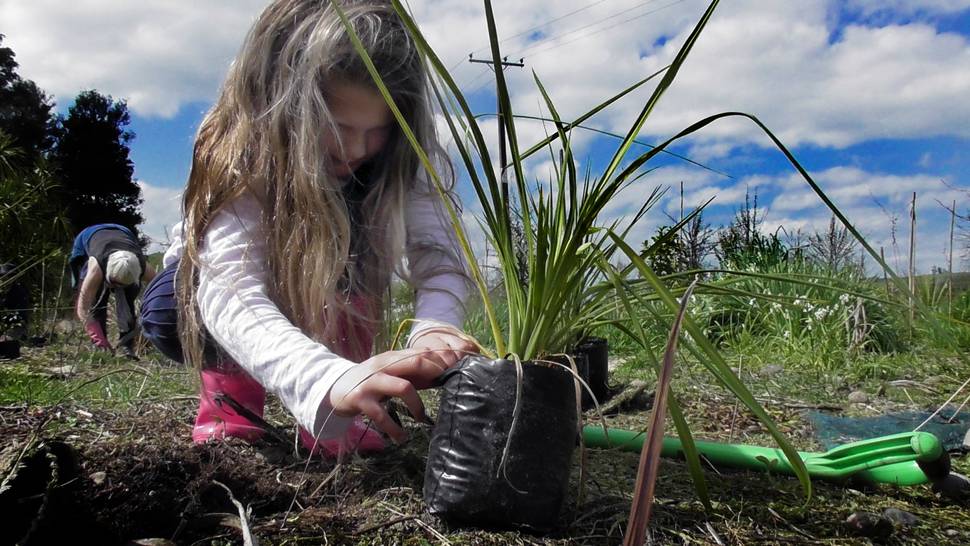 There was also a native tree planting session at the reserve with people helping to restore bush at the city end, while Wanganui Toyota were on site to provide the post-planting sausage sizzle.
Meanwhile, Conservation Week began on Saturday with a community clean up at South Beach.
"We had about 30 people, mostly families come out and the spread out both north and south along the beach, Moore said.
The week continues with Pink Ragwort weeding at Whitiau Scientific Reserve on Wednesday (meet at 9am at the intersection of Pauri Rd and Pauri Domain beside the Whanganui prison) and a clean up of the Whanganui River Estuary (South Beach side) from 10am next Sunday.
"That'll be a good day," Moore said. "That accumulates a lot of rubbish with the tides. Rubbish comes up with the tide and down with the river and gets caught."