Air New Zealand caused a stir in the rural community recently by promoting the American plant-based "Impossible Burger," rather than locally-grown meat products.
As a result of the scandal, Virgin Australia cheekily asked Kiwi farmers to pitch their own meat products to be served on its Transtasman flights.
Read more: Got beef? Virgin Australia's Kiwi response to Air NZ's 'impossible burger'
Farmer-owned food company Hinterland Foods took up the challenge, creating a clever video to entice Virgin Australia to use their delicious meat in-flight.
The Country's Rowena Duncum caught up with Hinterland Foods director, Tom Wells and Fieldays Rural Catch 2018 winner, Mairi Whittle, (who made a guest appearance in the video), to find out more about the company, and how the online appeal is going.
Wells and his wife Sarah are Taihape sheep and beef farmers. Wells says they set up Hinterland foods with a couple of good farming friends after seeing a gap in the market for innovation and deciding to "try and get our own paddock to plate story happening."
The video project came about after "having a bit of a giggle" watching Virgin Australia's "tongue in cheek" appeal for New Zealand meat products says Wells.
"We were just thoroughly excited to have a crack at it ... so we called in a lot of favours from some very good people and just banged up this video in a day and it came out quite nicely."
The video finishes with some impressive cattle choreography, culminating in the formation of a giant 'V' by a large mob of cattle. Wells says the effect was created by laying down feed for the stock and it was achieved in one go.
"[We had] one take, one shot at it really," says Wells, "we just had to hope that the heifers were in the mood for some baleage".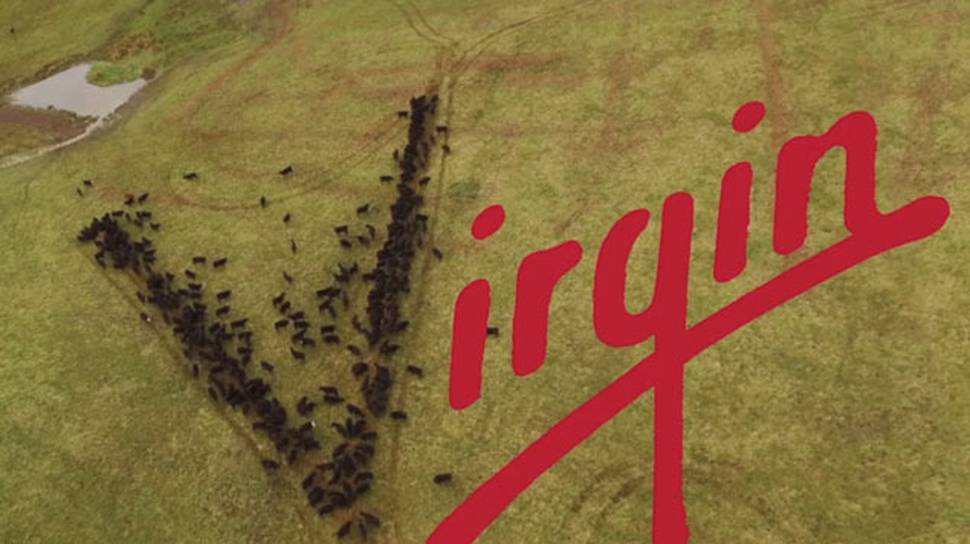 Whittle says the original idea was to use sheep but it proved too difficult.
"We had an idea to try to do it with sheep, so Tom and I had our dogs out to try and make a V with sheep, with Sarah directing and that was nearly impossible."
"The sheep were four hours of painstaking disappointment," adds Wells.
Virgin has acknowledged receipt of the video and Hinterland is waiting to hear whether they have been successful. Wells says whatever the result, he is pleased to see the video has been gaining popularity with both rural and urban people.
"The video's been really well received from everybody. Not just the rural community but also people living in the cities have seemed to enjoy seeing it so a bit of positivity throughout the industry's only a good thing from our perspective anyway."