We might think of farm animals simply as a source of milk and meat - but they have a world of emotions that we're only just beginning to understand.
Now scientists say that exploring their moods and personalities could help us improve their welfare, as well as the farms we find them in.
AgResearch's Animal Welfare Team has been investigating livestock behaviour, at a time of growing consumer demand for strong welfare standards.
"We can't directly measure how individual animals are feeling, so there is a need to find indirect measures, and that's what we are seeking to do here," scientist Dr Gosia Zobel explained.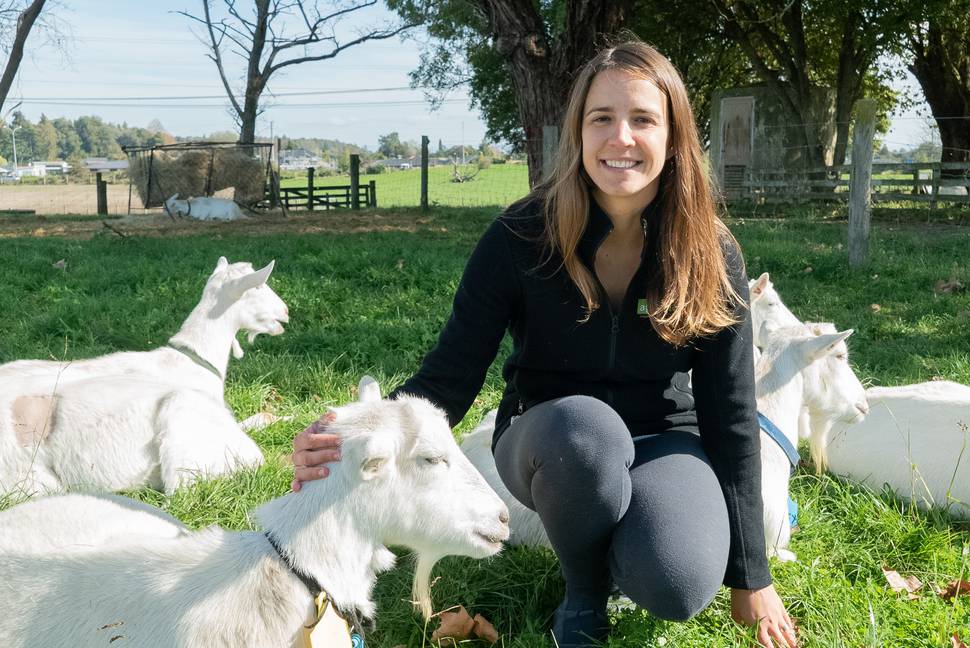 "Once we have those measures, we can use them to better understand how personality also contributes to an animal's welfare.
"It is important that these measures can distinguish between different personalities in a range of situations, where animals are feeling either positive or negative."
The first farm animals being studied were goats, as they were easy to work with, adaptable to human contact and there is good evidence for what goats find positive and negative.
"In the research, we created a positive situation, which for goats is access to large leafy branches, while in contrast the negative situation was exposure to simulated rain," she said.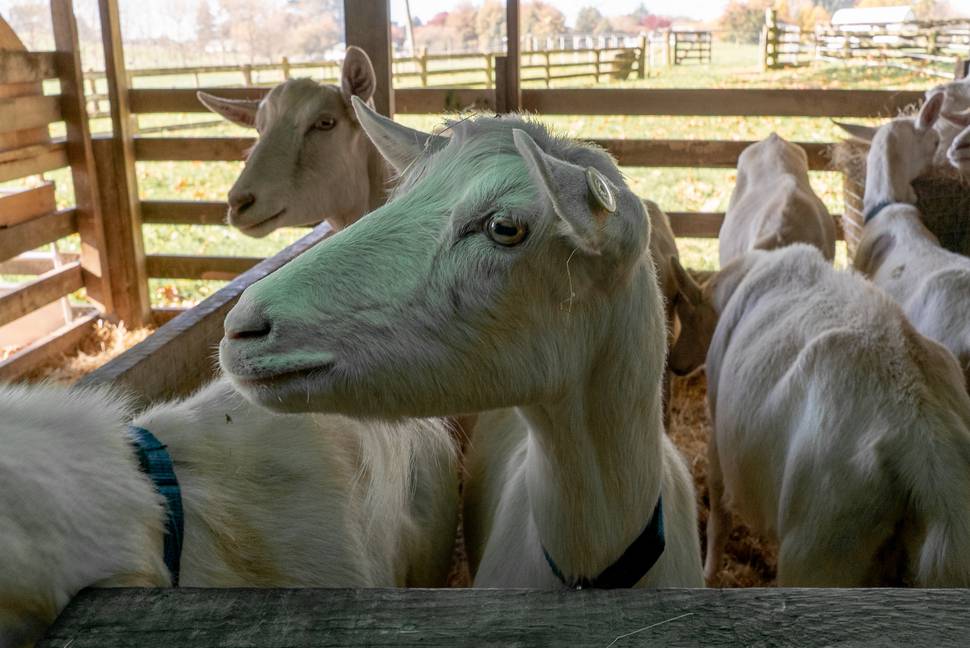 "Immediately following these positive or negative experiences, we tested the goats' response to different scenarios, including an object that is new to them."
During the scenarios, the scientists collected detailed measurements of the goats' responses, such as heart rate, slow-motion video of facial expressions, and changes in temperature of different body regions with an infra-red camera.
"We predicted that individual goats would change their response to the scenarios depending on whether they were feeling positive or negative, however, each goat's response would also be in a manner consistent with their personality."
For example, Zobel said, a goat that had just stood in the rain - a negative situation - might be more reluctant to approach a new object, although certain goats would always be bolder than others.
Previously, Zobel has been involved with a first-of-its-kind collaborative trial into the positive emotional states of dairy calves, in which animals spent periods of time in pens with different flooring and some featuring play items such as a rope.
A small yellow light would flash before access being given to the different pens, and the level of anticipation in the calves was monitored.
Once the results of the goat study has been analysed and published, it would offer a stepping stone towards understanding and measuring both personality and mood of individual animals.
That could then be used to compare how animals experience different farming situations and to improve the design of production systems.