Angus Grant is a city boy who dreams of being a farmer.
The 15-year-old lives in the Christchurch suburb of Papanui but has always wanted to be farmer.
''I chatted to a guy next door when I was about 9 or 10 years old, so he's been taking me down to his farm at Ohai, in Southland, in the school holidays since I was 10.''
His neighbour, Alan Findlay's family farm has sheep, beef and deer, giving Angus plenty of variety to learn from.
Angus put his skills to good use when teamed up with his St Bede's College (Christchurch) classmate Nick O'Connor (15) to win the New Zealand Young Farmers Tasman region Teenag competition at Innovation Park at Templeton, near Christchurch, on April 7.
The pair will be joined by a second St Bede's College team of Tomos Blunt (17) and Finn Taylor (17) in the national TeenAg final in Invercargill in July.
Nick comes from a West Coast dairy farming background and is the nephew of Agriculture Minister Damien O'Connor.
Finn also comes from the West Coast, while Tomos comes from a farming family on the Kaikoura Inland Rd.
''I can't wait,'' said Angus. ''Last year I just missed out on going to grand final, so I'm stoked.''
Forty-four teams competed in the TeenAg competition. Harrison Shore, of Oxford Area School, won the prize for best TeenAg competitor on the day.
Angus saved up his pocket money from a young age and bought eight chickens, gradually building up to 80 hens which he kept on an overgrown section next door, selling the eggs.
When he saved enough money he bought some ewes and now has 95 ewes which he grazes on various empty sections which he leases around Gardiners and Hussey Rds, near Christchurch Airport.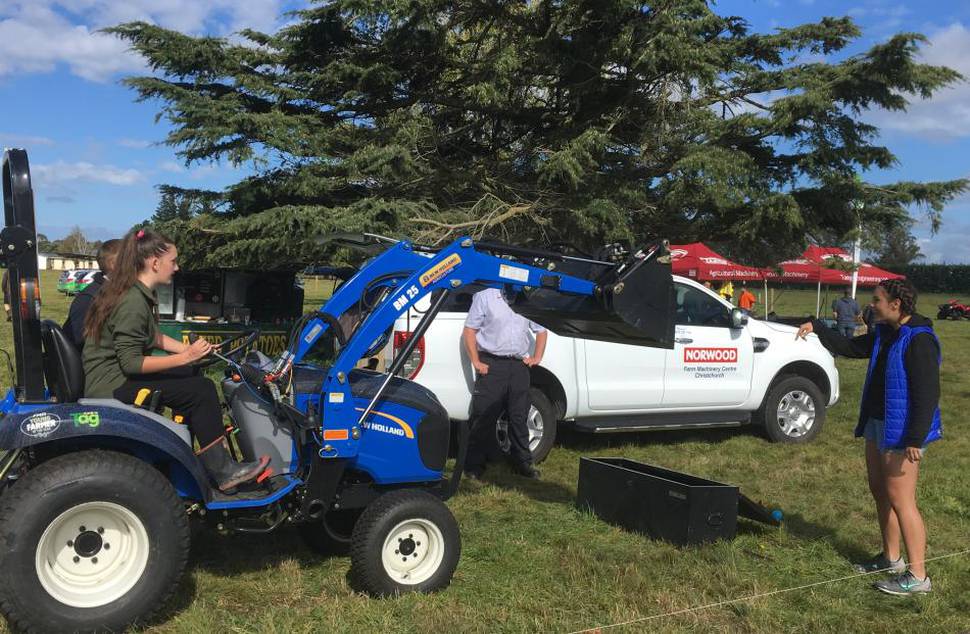 He recently gained permission to use a 5ha lifestyle block at Halswell and has a small block he leases at Rolleston which he has planted in lucerne.
Angus said he had bought Corriedale ewes from Robin Wilson, of West Melton, and Romney ewes from Trevor Peters, which he was mating with a Southdown ram bought from North Canterbury's Wayne Chisnall.
This summer was so successful he sold half of his lambs before Christmas and bought another 60 store lambs from the Chisnall family.
Last week Angus topped the prime lamb sale at Canterbury Agricultural Park, with one of his second-cut lambs topping 60kg and selling for $155.
He relied on his father Peter Grant and his trailer.