The SPCA urges rabbit owners to protect their pets against the new strain of virus to be released to control the wild rabbit population.
It is urging all pet owners to make sure their rabbits are up to date with vaccinations after the K-5 strain of the Rabbit Haemorrhagic Virus Disease (RHDV1-K5) was approved for release in New Zealand.
Waikato Regional Council says it will release the virus from the end of March through to the end of April but the immunity is usually not acquired until 21 days following vaccination, so owners need to plan ahead.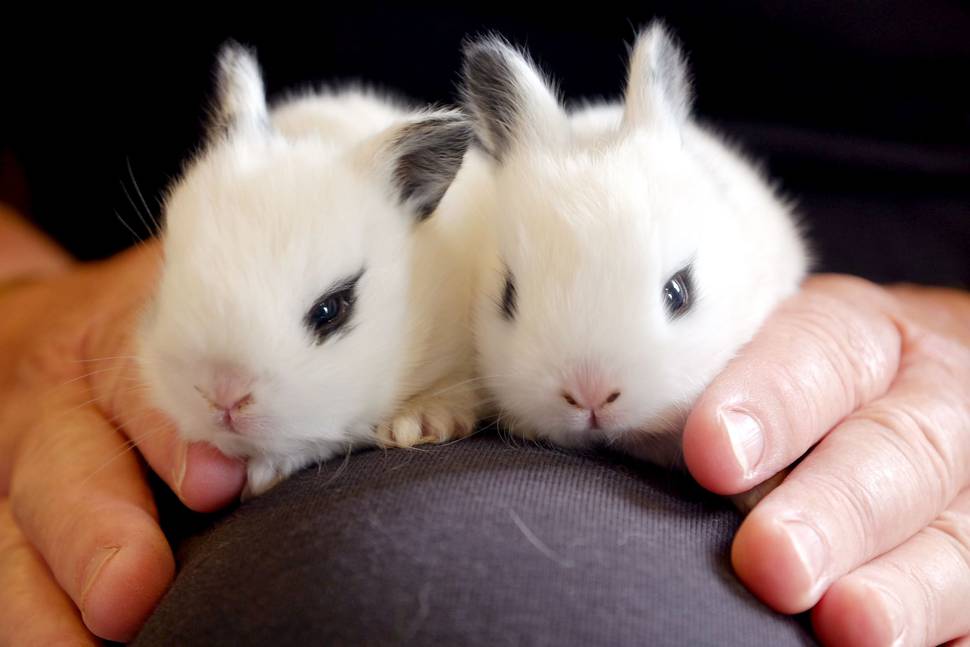 Some Hauraki pet owners have voiced their concerns about the release.\
Breeder fears for rabbits
Rabbit lovers are horrified by the new strain of rabbit virus to be released in parts of the Waikato.
Waikato Regional Council says it will release the new rabbit haemorrhagic virus disease strain, RHDV1 K5, in several Waikato towns, including Whangamata and Thames, to reduce the effect of wild rabbits in some parts of the region.
But Paeroa breeder Donna Handley fears for her rabbits, as this strain is deemed very contagious.
"This virus is a horrific way to kill rabbits. They will be in pain for hours. Can you imagine children witnessing this, their pet rabbits screaming and bleeding? " she said.
Donna has been breeding rabbits for eight years and has won countless ribbons at national shows.
RHDV1 K5 is highly contagious, can spread three months after being injected and it is spread in the air. The virus can survive several years while being frozen.
"The main ways of infections are oral and respiratory by direct contact between animals or indirect contact via water, plants, breeding equipment or other contaminated mammals or insects [a fly, mosquito ... ]," the French Agency for Food, Environmental and Occupational Health and Safety (ANSES) says.
Waikato Regional Council says that carcasses are vital to the success of the K5 release.
"The main vector for spreading the virus is flies, which need to have contact with dead rabbits to enable spread. It should be noted that this virus has been in New Zealand for 20 years already, without carcass recovery," it says.
ANSES says that vaccination with Filavac is the best prevention against this new strain for domesticated rabbits in Europe but a different vaccine, Cylap, is available in New Zealand.
Donna says Cylap has not been trialled enough to guarantee the same amount of protection as the French vaccine does.
"The Australian government trialled Cylap for 30 days only instead of having several months or a year trial ... It was made to protect against the previous strain, [RHDV1 v351] not the new one."
The SPCA says it is also concerned about the vaccine's efficiency.
"Research with small numbers of rabbits indicates that this vaccine will also provide protection against RHDV1-K5 but there is concern that the vaccine has not been adequately tested in the field and that there is not yet sufficient evidence to be sure that it will provide sufficient protection," it says.
The New Zealand Veterinary Association agrees but says that more research would be ideal.
"It would be ideal if further data was available to support the use of Cylap to provide protection against K5, although the 100 per cent success rate seen in the 30-day pilot trial, and the surveillance data from Australia is encouraging evidence for its effectiveness."
Another Paeroa bunny lover, Debra O'Neill says vaccinating each pet rabbit is a financial burden for owners.
"I own four rabbits and who will pay for the vaccinations? I should not pay for it as it is not my decision to introduce a virus and it is a really inhumane way to kill them.
Donna says wild rabbit populations are not as bad in the Waikato region as the South Island.
Waikato Regional Council biosecurity pest animals team leader Brett Bailey says there are large populations in the region.
"Some coastal settlements on the Coromandel Peninsula are also prone to rabbit infestations when conditions are right but rabbit numbers are not at Taupo levels.
The situation is exacerbated by holiday home owners in these places who are absent for large periods of the year and generally do not or cannot carry out rabbit control, due to shooting and poisoning restrictions.
"There are limited options for control of rabbits in coastal settlements due to proximity to other residents and domestic animals.
"That's what makes biocontrol a good option — there's no risk to residents and their animals, if the vaccine is administered to pet rabbits."
The virus will be released at the end of March/April in Pauanui, Whangamata, Thames, Matarangi, Hamilton, Cambridge, Taupo, Kuratau and Kinloch.
Donna and other rabbits lovers put a petition before Parliament last year which collected around 4650 signatures. She says she has not heard anything from it.
"We don't even know if it was read."
But she will continue the fight, she says. "We are trying to gather as many people as we can to rally for a protest whether it is in Hamilton or Auckland. We need everyone to be on board with this."
In Australia, a petition launched last year by Maree Hamming has collected over 18,230 signatures.
Rabbit advocate Gary Stephenson of Auckland wants to challenge the decision to release a virus to the Supreme Court, and claims a 12-month proven vaccine.

Tips for rabbit owners
* Contact your veterinarian for up-to-date advice about the best way to protect your rabbit from the virus. You should have your rabbits vaccinated or make sure they are up to date with their vaccinations. This should be done urgently because the virus may be released as early as late March, leaving little time to get rabbits vaccinated and develop immunity.
* Prevent indirect and direct contact between domestic and wild rabbits.
* Avoid cutting grass and feeding it to rabbits if there is the risk of contamination from wild rabbits. Also be careful of fresh vegetables as some may be grown in areas contaminated with RHDV.
* If you are in contact with rabbits other than your own, wash your hands with warm soapy water between handling rabbits.
* Good insect control is also important and will help reduce the risk of exposure to the virus. Insect control could include insect-proofing your rabbit's enclosure or keeping your rabbit indoors.
* Clean anything that rabbits come into contact with by using 10 per cent bleach, 10 per cent sodium hydroxide, or Virkon (available from your local vet).
Give a Little:
A givealittle page has been created to raise fund to cover legal costs: Visit givealittle.co.nz and 'Animal Rights Supreme Court Costs to halt Release of Rabbit Virus K5'.
The page closes on next Thursday, March 15 at midnight.