It came down to the 19th and 20th sheep before champion Roland Smith overcame the speed of Gavin Mutch in the Open Shear Final at the Dannevirke A&P Show Shearing Competitions.
"It doesn't get much tougher than that," he said, receiving the winner's sash.
The open shear was a tough competition with world champion John Kirkpatrick not making the final. There was a strong Welsh contingent and Scotsman, Gavin Mutch, — now living in Whangamomona — put up a stiff fight.
In the New Zealand-Welsh Testlocals Michael Fobish and Ethan Pankhurst managed a win against their Welsh opposition in the closest of contests over 15 sheep.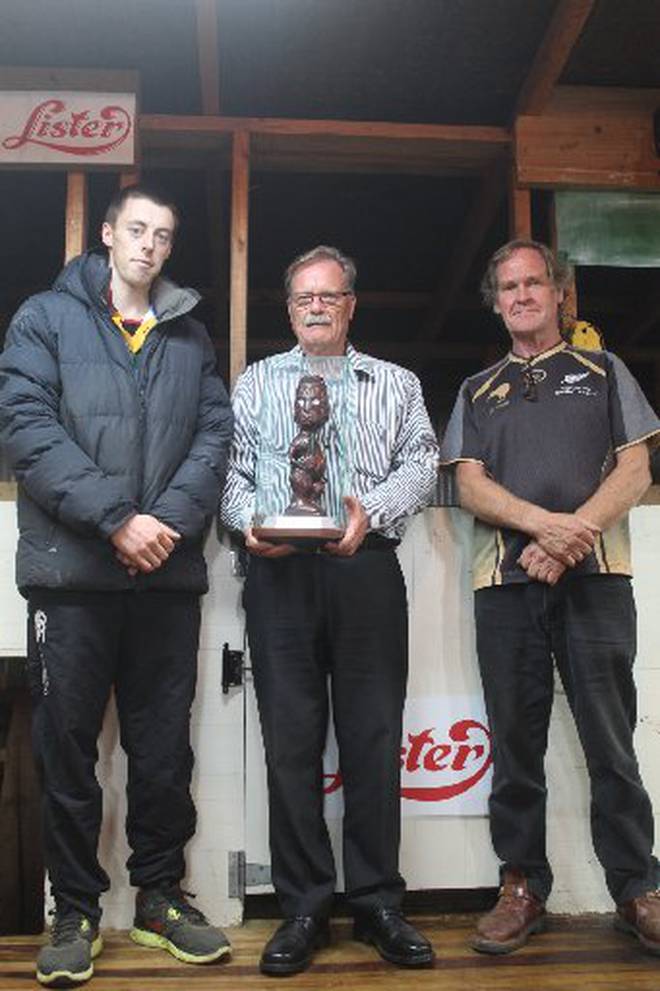 In the Senior Shear Tegwyn Bradley of Woodville proved himself the fastest shearer and also the best for clean shearing across all grades, winning the Jason Chase Memorial Trophy.
The shearing competition was well supported with the finish not happening until 6pm, just in time for the Speed Shear to start.
Geoff Smith, President of the NZ Royal Agricultural Society was present.
He has been touring the A&P Shows around New Zealand.
He said he was impressed with the organisation and atmosphere at the Dannevirke venue, which was helped hugely by the banter and commentary from the entire Mullins family — Koro, Tuma, Punga and Mavis.
Organiser Jane Leogreen said the competition ran really well. She thanked sponsors and volunteers, the ADB Williams Trust cadets and supplier of the sheep, Simon Hales.