While in Vanuatu, Michael shared his tips on using the local produce to create a healthy and affordable diet.
Hilda Hango is an athletically built woman of 22 who is hoping she won't need to have her leg cut off. Video / Chris Tarpey
Pastor Lesley Bong's final sermon may be too late for him but not, he hopes, for his kids. At 67, he has come to be defined by his religion and his disease. Careful what you eat, he preaches. Video / Tom Dyton
"They don't have enough knowledge about diabetes and they come up with all sorts of thoughts - oh, I was punished by something, or I was poisoned." Video / Chris Tarpey
4 Dec, 2018 5:00am
5 minutes to read
$2.1 million eye clinic funded by Fred Hollows Foundation to open in Vanuatu.
Nearly a quarter of Vanuatu's population of 280,000 have diabetes. There is a huge number of people who may not know they have the disease and will go blind without treatment. Video / Chris Tarpey
Karlpat Edul doesn't look the type to have had his life put on hold by a disease like diabetes. Video / Chris Tarpey
3 Dec, 2018 5:00am
6 minutes to read
Pacific Island nations worst affected by diabetes and related blindness.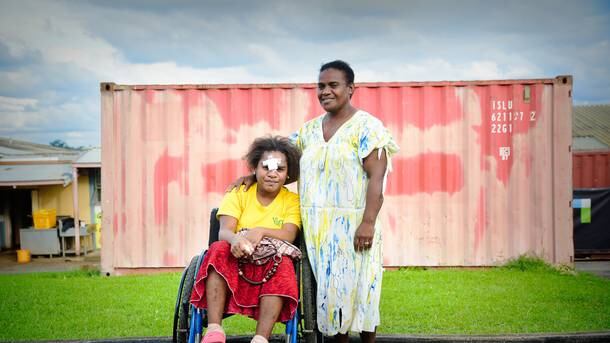 3 Dec, 2018 5:00am
6 minutes to read
A dramatic increase in diabetes in the Pacific is causing amputations and blindness.
Clerence has dense cataracts and diabetic retinopathy, whereby the disease causes bleeding at the back of eye. Video / Chris Tarpey