Latest From Innovation Nation
10 Apr, 2019 11:48am
6 minutes to read
10 Apr, 2019 11:48am
2:33
The Blockchain hype is fading but the technology has found new uses in NZ businesses.
Innovation Nation: How are payments changing?
New technology is changing how we make payments in NZ.
27 Mar, 2019 11:55am
0:00
LIVE Q&A: What is cloud computing?
27 Mar, 2019 11:55am
0:00
Gone are the days of having to physically store your data on your own machines - but where your cloud service is based matters.
13 Mar, 2019 11:55am
0:00
Big Data and how it's transforming Kiwi businesses.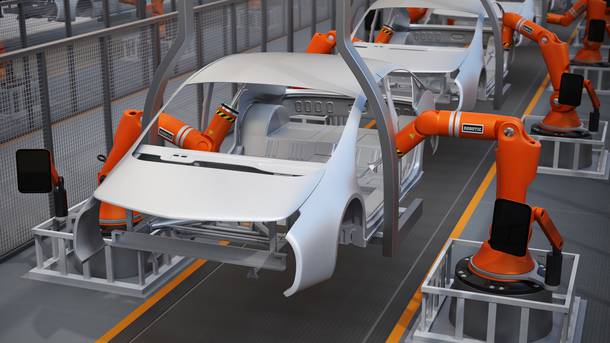 6 Mar, 2019 11:55am
5 minutes to read
Automation is an accelerating global trend that NZ businesses need to embrace.
Automation is changing the way we work - for the better.
In a not so distant future, we could have AI provide medical diagnosis by analysing personal sensor data, computer vision and audio; children in poor countries might be able to receive the level of education that only wealthy nations could afford in the past.
Two of NZ's leading AI companies talk about the future of the science.
6 Mar, 2019 11:55am
21:33
We answer your questions live in the Herald Newsroom
Rob Hanks from The Curiat talks Virtual Reality boundaries faced by small businesses in NZ.
Virtual Reality is the hottest new tool in the small business arsenal.
Live panel: Are Kiwi jobs safe in a robotic age?
Watch: Man vs Robot - How much quicker can robots really do our jobs?
This is the second edition in an eight-week series, made possible by MYOB, discussing the future of the New Zealand workplace.
Check out the Kiwi Restaurant that's shunning the minimum wage and investing in their employee
6 Mar, 2019 11:55am
21:35
The latest in our ongoing series, made possible by MYOB, tackles the issue of New Zealand's low wages.
6 Mar, 2019 11:55am
21:28
The latest edition in our ongoing series, made possible by MYOB, looks into how businesses can cope in the face of constant digital change.
With exams wrapping up across the country, students share their thoughts on the future of the workforce.
With employees the single-largest expense for business today, employers will do almost anything to optimize their workforce.
Kiwis sell the land of the long white cloud as 'God's Own'. So why do so many of us up sticks to greener pastures? Is 'God's Own' really 'God's Only'?