Latest From NZ Herald Focus
Political reporter Jason Walls sums up the Commerce Commission report into petrol pricing with reaction from Jacinda Ardern and Simon Bridges Video / Mark Mitchell
Focus: PM Jacinda Ardern says she will not visit Ihumātao this week, but will not rule it out in the future. Video / Mark Mitchell
Lime's third-generation or G3 e-scooter is on its way to Auckland. Video / Michael Craig
Focus: Mayor Phil Goff speaks to the media at the launch of his campaign for re-election at the Diversity Centre in Papatoetoe.
Beauden Barrett on the All Blacks' Bledisloe Cup win.
Less focus on 'the grandiose projects'. Made with funding from NZ On Air.
Casson is sure he has a chance to become mayor. Made with funding from NZ On Air.
Steve Hansen not impressed on Wales being World No1.
Paraplegic, Steve Reid, was gifted a custom motorbike at a fundraiser.
17 Aug, 2019 5:47pm
3 minutes to read
Eleven-year-old Toby Fletcher and his dad are off on the trip of a lifetime.
Focus: Richie McCaw announces Winner of a trip to the Rugby World Cup in Japan. Video / Sylvie Whinray
17 Aug, 2019 6:00am
6 minutes to read
Armed police hunt killer of Australian tourist after fiancee fled in dark to raise alarm.
Napier council slammed for Ahuriri Estuary pollution. Made with funding from NZ On Air.
Hastings Mayoralty candidate interviews. Made with funding from NZ On Air.
An Australian tourist was fatally shot and his terrified partner ran for several kilometres for help in an early-morning attack by a gunman who wanted to steal their campervan at Raglan. Video / Alan Gibson
Focus: Christchurch terror suspect used legitimate channels to send a letter to a Russian supporter. Video / Matt Simons
Associate Minister for the Environment Eugenie Sage and Mayor of Auckland Phil Goff announce $2.2m of government funding for a community recycling centre in Auckland's Onehunga. Video / Leon Menzies
Focus: Wellington man upgrades himself with two chip implants. Video / Marty Melville
14 Aug, 2019 6:00am
3 minutes to read
COMMENT: Fonterra's a cash cow for the suits but little more than M bovis for the farmers.
13 Aug, 2019 3:00pm
2 minutes to read
PM and Employment Minister unveiling the first of what will be six action plans.
Most injuries to falcons caused by deliberate shooting. Made with funding from NZ On Air.
Auckland Mayor Phil Goff along with Regional Facilities Auckland crew members gave media a guided tour through The Cloud on Auckland's Queens Wharf and showed the damage the overnight storm caused. Video / Tom Dillane
A 'tornado'-like waterspout ripped through the waterfront last night. One person was rescued after being trapped by a shipping container. Video / Vaimoana Tapaleao, Sam Sword, Hayden Woodward, Emily Cordwell
13 Aug, 2019 6:00am
2 minutes to read
COMMENT: Thankfully new appeal won't be another navel-gazing exercise.
Kiddie wants to be the voice of the community. Made with funding from NZ On Air.
Focus: The PM on investigations into allegations of bullying and sexual misconduct in the Labour Party. Video / Mark Mitchell
30-year-old AJ Tuhoro says it's time for change. Made with funding from NZ On Air.
Focus: Chicken farmer John Bamford discusses the tornado that struck his house. Video / Jamie Morton
Focus: Fierce winds and heavy rain leave Auckland's Cloud in tatters. Video / Jason Oxenham
A stolen truck burst into flames following a police chase through rural North Auckland, one man has been arrested. Video / Ian Wishart / Trish Dee
Roofs were ripped from St Heliers Homes overnight after severe weather affected the region.
Wild weather overnight in Auckland has ripped roofs from houses and the large scale event venue The Cloud.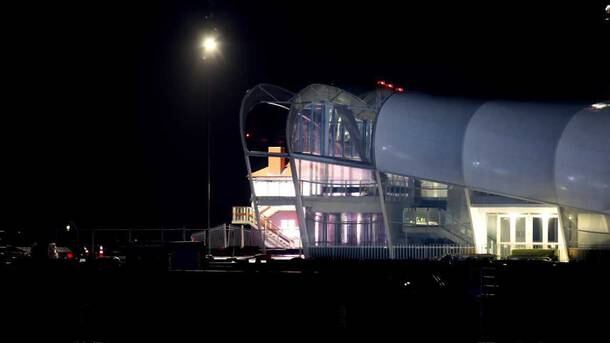 11 Aug, 2019 9:05pm
7 minutes to read
High winds have ripped off a preschool's roof and lightning has struck a tree.
A man has received critical injuries following a serious assault in Mount Roskill, Auckland early Sunday morning. Video / Hayden Woodward
Whanganui Port to get a makeover. Made with funding from NZ on Air.
The Chief Executive Officer of Kordia, Scott Bartlett talks to the Herald about being an openly gay business leader in New Zealand. Video / Jason Oxenham
11 Aug, 2019 5:00am
6 minutes to read
Kordia Group boss Scott Bartlett says stigma and bigotry are hindering the LGBT community.
A single-vehicle crash in Highland Park, East Auckland, has left one person dead and another seriously injured. Video / Visual Media Productions
A teenager is understood to be among four people injured in a serious crash in Manukau that left a vehicle involved in a twisted and mangled mess.
$3m cocaine find on beach - more could wash up: police.
Focus: Grant Robertson and others arrive at Sir Brian Lochore farewell. Video / Georgina Campbell
Samsungs head of IM portfolio talks to Chris Keall about the new Samsung Galaxy Note 10 and 10+. Video / Dean Purcell
A six-vote swing would oust King. Made with funding from NZ On Air.
Rotorua Council is not demographically representative. Made with funding from NZ On Air.
Associate Transport Minister Julie Anne Genter under the media spotlight over her secret letter to Transport Minister Phil Twyford on LGWM. Video / Mark Mitchell
Sue Pawley and her pet sheep have arrived at Parliament to protest a proposed marina at Kennedy Point and deliver a 9000-strong petition to Auckland Central MP Nikki Kaye. Video / Mark Mitchell
7 Aug, 2019 2:02pm
3 minutes to read
The Reserve Bank has cut its Official Cash Rate to 1.0 per cent: What it means for you.
Damien Venuto and Tamsyn Park on ASB posting ninth record profit in a row.
Focus: Inside look at Internal Affairs and what goes into keeping the NZ passport secure. Video / Mark Mitchell