The Rio Olympics have certainly been a Games like no other before them.
But it's not just a green diving pool and near-empty stadiums that have set this summer's Games apart. In fact, the organisers have gone and done away with one of the most enduring podium traditions.
Whereas previous medal-winning athletes at the Olympics were handed a bouquet of flowers when they climbed the podium for their award, the winners at the Rio Games have rather been handed a strange and brightly colored figurine.
Throughout the Games, the little sculptures have become as common a sight as the medals themselves, leading many on social media to speculate as to their purpose.
'What is this paperweight every medal winner gets given at the Olympics,' asked one Twitter user.
Another added: 'Rio #Olympics medal ceremony figurines look like happy meal toys!!'
The figures are, in fact, meant to be 3-D representations of the Rio Olympics logo - the first of its kind - showing human-like shapes of different colors linked together by the arms.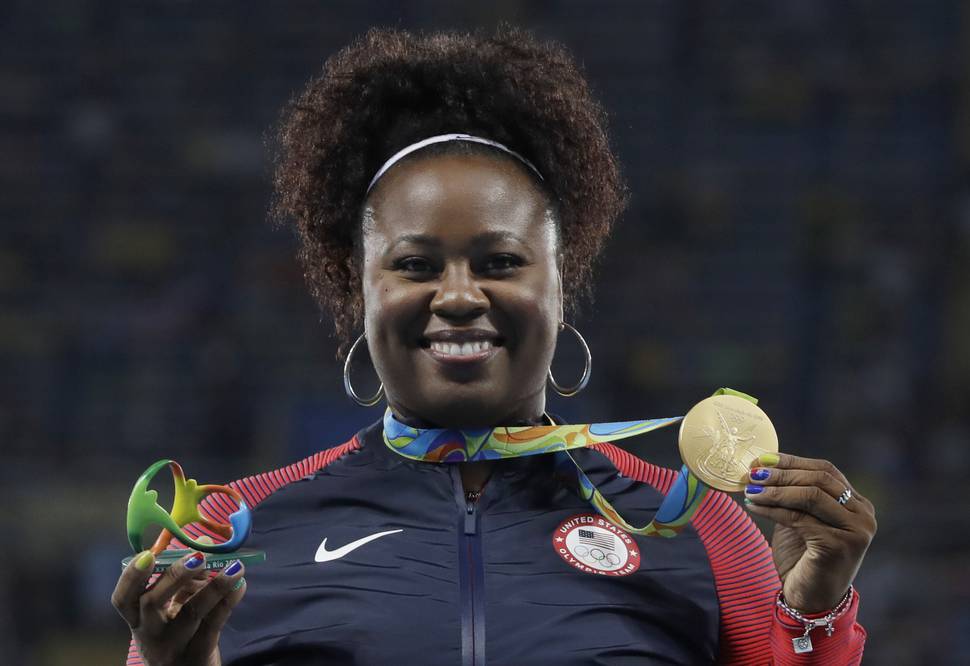 But they are not simply for decoration. The little trophies actually double as medal holders for the athletes' accolades.
The executive producer of the victory ceremonies Christy Nicolay explained to the New York Times that the flowers of previous Games were simply 'not sustainable' and usually just end up being thrown away.
However, the publication also reported that the trophies are actually made of resin, polyresin and PVC - less-than-sustainable elements.
The reasoning behind this, organisers say, is to give the Olympic medallists something with more 'permanence'.
'Michael Phelps can show them to his grandchildren,' Beth Lula, the brand director of the organizing committee, told the New York Times.
But Rio isn't the first Games to have changed up the podium traditions. At the 2004 Games in Athens, athletes were given laurel wreath crowns to pay homage to the Ancient Greek Games.