Formula One star Lewis Hamilton has left the country.
He posted on social media app Snapchat just before 7.30pm that he had landed in Melbourne.
The video appeared to show Hamilton walking through the Melbourne airport.
He put the video up under the line "Melbourne - happy to be here".
Hamilton said in the video: "We made it. Finally in Melbourne. It's hot here. Going to be good for the weekend."
Earlier today police dropped any further investigations into Formula 1 champ Lewis Hamilton's apparent use of a cell phone while speeding down an Auckland motorway on a motorbike.
Police said there was not enough evidence to show the racing driver star had actually been holding the cell phone at the time.
Hamilton filmed a short Snapchat video yesterday, showing himself on a Harley Davidson, cruising down the motorway.
Police said the 31-year-old may have had a hands-free device attached to the bike - which is legal.
In one video, which he sent to his thousands of followers on photo and video sharing app Snapchat, a clip showed Mr Hamilton heading down a motorway entrance prior to merging with other vehicles on the highway.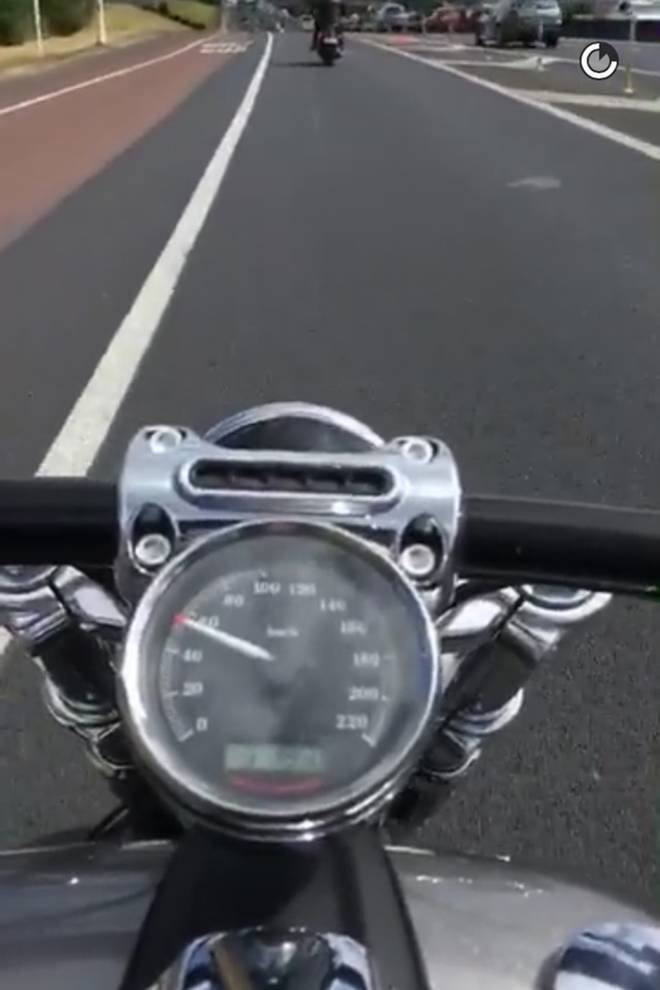 Another video shows Mr Hamilton as he is driving. It then pans over his shoulder to shoot the traffic behind him.
READ MORE: Why Lewis Hamilton believes 'losing is not an option'.
Mr Hamilton attracted the spotlight earlier this week after he tweeted a critical message of SkyCity Casino to his 3.2 million followers on Monday night.
READ MORE
• Formula One star Lewis Hamilton blasts Auckland's SkyCity Casino
• Lewis Hamilton calls Queenstown 'most beautiful' place he's seen

"Don't ever go to sky city casino in Auckland, they treated me like dirt," he wrote. "Can't believe how rude they were. Worst casino experience ever."
The driver has since deleted his tweet.