When Ma'a Nonu runs out for the All Blacks at St James Park tomorrow morning he will join an elusive club, becoming the sixth New Zealander to reach 100 tests in black.
Frenchman Philippe Sella became the first player to reach the 100-test milestone in 1994 against the All Blacks, a shocking 22-8 victory at Lancaster Park. Since then 36 players have played 100 or more tests.
Richie McCaw became the first All Black to reach the achievement, playing his 100th against France in a pool match at the last World Cup. At the time he was the 19th player in world rugby to reach the milestone, Mils Muliaina did it two weeks later against Argentina.
In the four years since, 16 more players have done it, with four more expected in the next week. Nonu will become the 37th player to crack the hundred and the sixth New Zealander, as the All Blacks match Italy and Australia for most century-makers in world rugby.
It's quickly becoming a common occurrence. Scotland's Sean Lamont, could play his 100th test a day after Nonu, if he gets off the bench against Samoa, while Welshman Alun Wyn Jones and Australian duo Stephen Moore and Matt Giteau are all set to reach the century mark in the quarter-finals.
The next All Black on the list? Conrad Smith will make his 91st appearance this weekend and since he retires from international rugby at the end of the World Cup, the most he can each is 95, if the All Blacks reach the semifinals.
Stand-in skipper Kieran Read will make his 81st test on Saturday and could break 100 in 2017. Owen Franks (75th against Tonga) and Sam Whitelock (70th against Tonga) are close behind.
The six All Blacks century-makers
Richie McCaw
Played:
145 tests
Started:
138
Tests off the bench:
7
Won:
128
Lost:
15
Drawn:
2
100th test: Sep 24, 2011 - All Blacks 37 France 17, Eden Park (RWC pool game)
Since debut: All Blacks have played 181 tests
Percentage of All Blacks tests he's played in since debut: 80%
Days between debut and 100th: 3598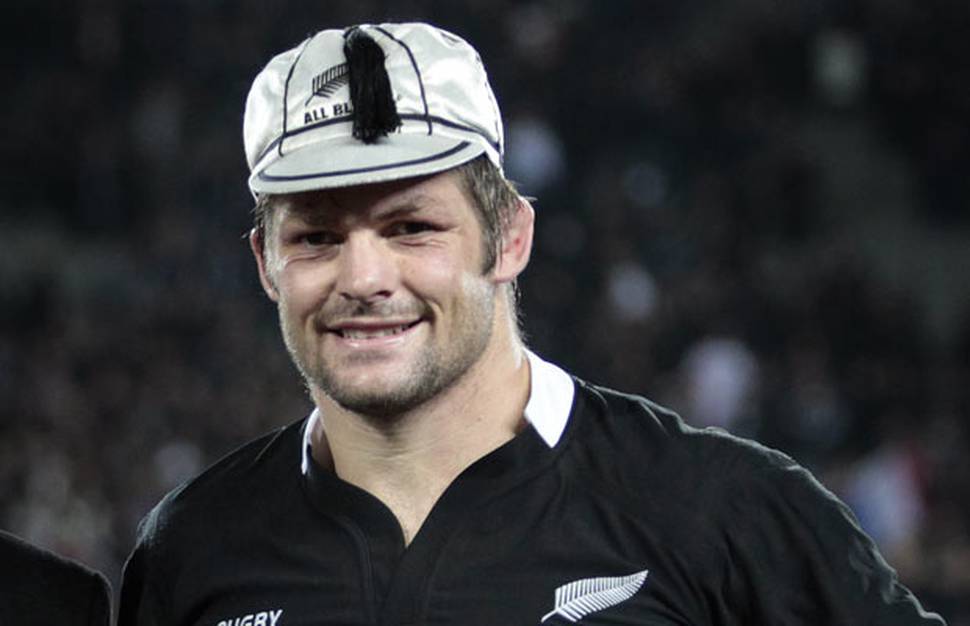 Mils Muliaina
Played:
100
Started:
95
Tests off the bench:
5
Won:
84
Lost:
16
100th test: Oct 9, 2011 - All Blacks 33 Argentina 10, Eden Park (RWC quarter-final)
Since debut: All Blacks played 115 tests
Percentage of All Blacks tests since debut: 87%
Days between debut and 100th: 304
Keven Mealamu
Played:
128
Started:
77
Tests off the bench:
51
Won:
110
Lost:
16
Drawn:
2
100th test: Oct 20, 2012 - All Blacks 18 Australia 18, Brisbane
Since debut: All Blacks have played 168 tests
Percentage of All Blacks tests since debut: 76%
Days between debut and 100th: 3619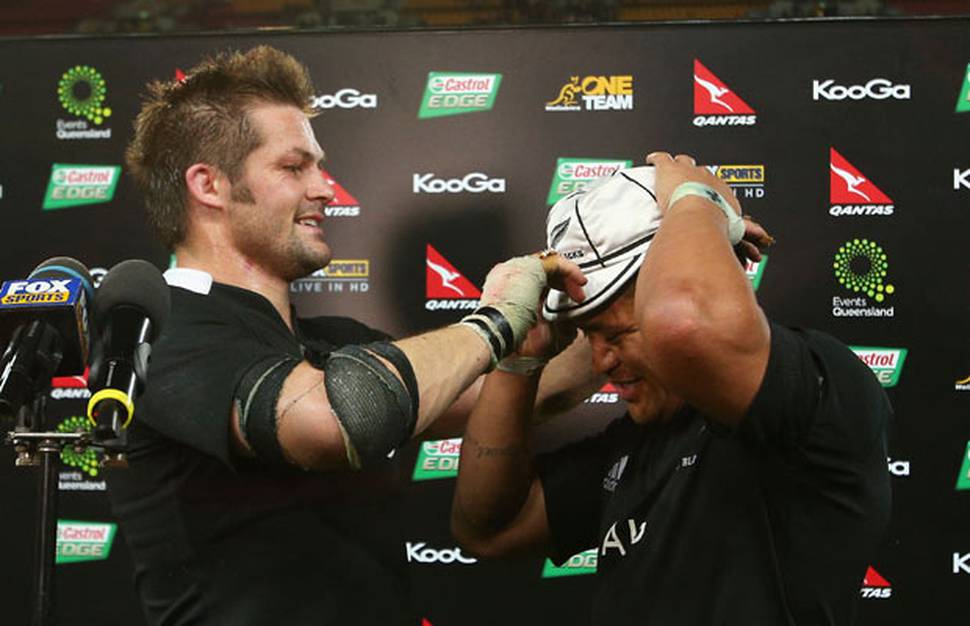 Tony Woodcock
Played:
117
Started:
104
Tests off the bench:
13
Won:
101
Lost:
15
Drawn:
1
100th test: Aug 24, 2013 - All Blacks 27 Australia 16, Wellington
Since debut: All Blacks have played 168
Percentage of All Blacks tests since debut: 69.6%
Days between debut and 100th: 3928
Dan Carter
Played: 108
Started:
102
Tests off the bench:
6
Won:
95
Lost:
12
Drawn:
1
100th test: Nov 16, 2013 - All Blacks 30 England 22, Twickenham
Since debut:All Blacks have played: 166
Percentage of All Blacks tests since debut: 65%
Days between debut and 100th: 38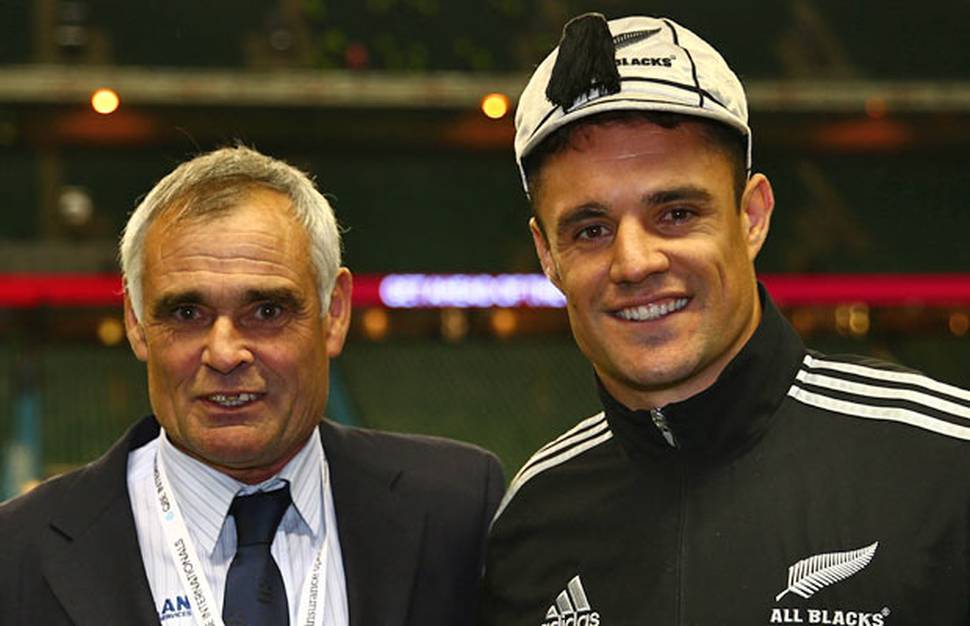 Ma'a Nonu
Played:
99
Started:
83
Tests off the bench:
16
Won:
87
Lost:
10
Drawn:
2
100th test: Oct 11, 2015
Since debut: All Blacks have played 167
Percentage of All Blacks tests since debut: 59%
Days between debut and 100th: 45