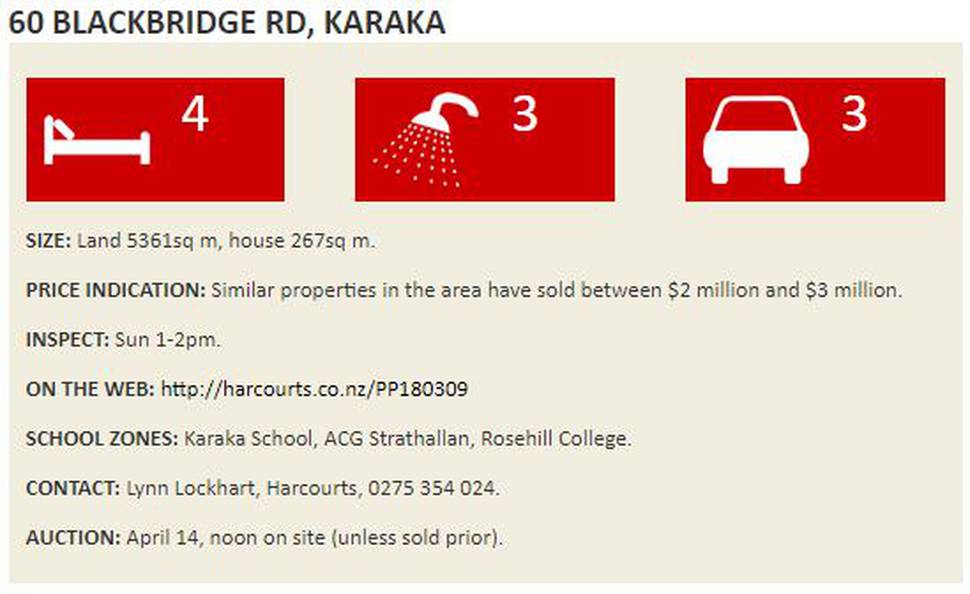 Darryl and Jo Ward didn't set out to buy this home in Karaka. They were looking for a section to start a business. "We own a couple of preschools and we were looking at land," says Jo.
"We came to an open home here six years ago when we were out on a Sunday drive, and we came in to be nosey," says Darryl. "We loved the property and the house and we ended up buying it."
The history of the weatherboard home with its Colorsteel roof and wooden-framed windows is a little sketchy, says Jo.
"The previous owners said the original workingman's cottage was built here for workers from Canterbury, who came up to cut kauri. Over the years, everyone has added bits to it.
It has been moved around the original farm a couple of times, but that farm has been subdivided into lifestyle blocks."
"It is a country villa now," says Darryl.
"It had been fully renovated when we bought, but we have done one small project, which was to create a guest wing," he says. "The spare bedroom and bathroom downstairs can be shut off now.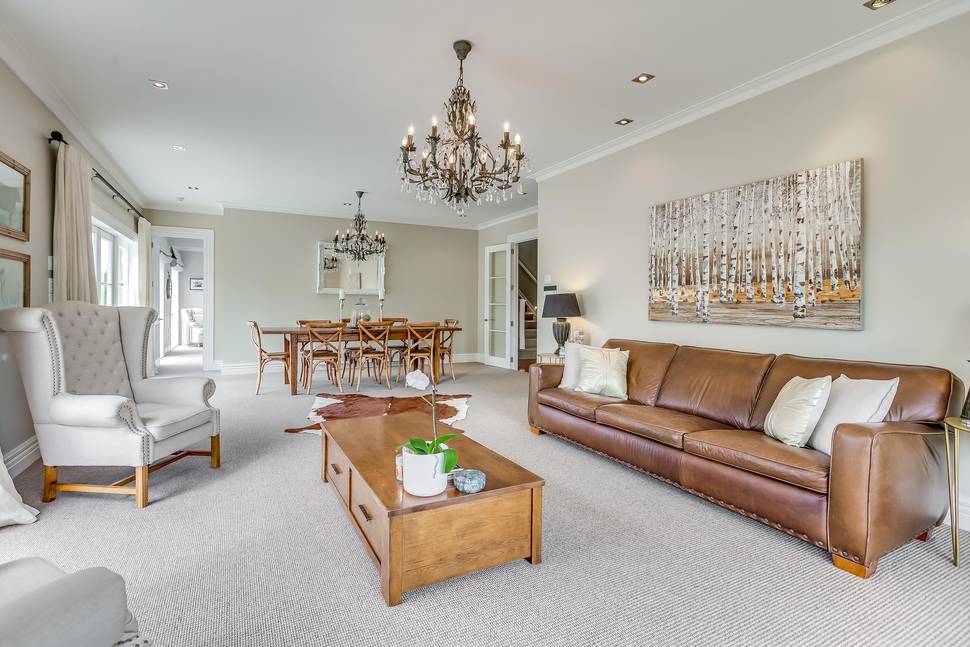 "And recently we extended a bedroom downstairs and made it into a master bedroom, adding an en suite and wardrobe."
The master bedroom has french doors to the deck where there is a spa, and the guest bedroom has its own small deck. The two upstairs bedrooms have a small landing and a bathroom.
"It works well with the children being able to go upstairs, separate guest accommodation and then the downstairs bedrooms," says Jo.
Downstairs also has the formal lounge and dining, laundry, office and kitchen with Smeg extra-wide oven and Asko dishwasher, plus bi-fold windows enabling food and drinks to be passed to the al fresco dining area.
For heating, the couple put in radiators on the ground floor. "They heat the home nicely," says Darryl. "We like to do things in a reasonably traditional manner but still making it nice and comfortable." The new en suite has under-floor heating.
Their views are over their garden and the surrounding the countryside.
"The land is really for someone who wants a lifestyle without animals," says Darryl. "It's for a person who has a good ride-on lawnmower — there is only a little bit that needs push mowing — and hedge trimmers, as there is lots of box hedging.
"The previous owners had a huge landscaping plan put in and the trees have now matured," he says. "It is like an English park. And you are protected from the wind."
"A lot of the trees are deciduous," says Jo. "The driveway is lined by cherries, so you get the beautiful autumn colours, the pinks in spring and in summer your get the lovely greens.
"The rest of the landscaping is traditional, so you get roses, camellias, box hedging.
There's a vege garden and orchard with lemons, limes, figs, macadamia nuts. There is a lovely lawn out the front and a smaller one out the back."
They have a triple garage with a wine cellar with capacity for 850 bottles, "not that we have ever tried to fill it", says Darryl, and cupboard storage.
At the end of their road there's a community sporting ground.
"Lots of people are involved in that," says Jo.
"We have the preschool next door and then a couple of hundred metres up the road is the full primary school," says Darryl. "The kids were able to walk to both.
"The primary school had ag days and the kids have had calves and goats and sheep.
"And Pukekohe is getting bigger and bigger with all the major stores moving into it, and that is where we do our shopping," he says.
"We are still close to services and the motorway, but you are right in the middle of the country," says Jo.
They are selling because their son and daughter have gone to Hamilton for their
secondary schooling, and Darryl's parents also live in Hamilton.
"We decided if everyone is going to be down there, we may as well join them," says Jo.