The next government lies in the hands of nine New Zealand First MPs. The party has not yet decided whether it will opt for a full coalition inside government, a confidence and supply agreement with ministerial posts outside government or whether it will keep its distance from the party it chooses to govern the country.
That will decided by the caucus on Thursday after consultation with the party board.
Political editor Audrey Young looks at the nine MPs and what ministerial jobs might suit them.
Winston Peters
Now that Peter Dunne has gone, there is no argument about who is the longest serving MP. Peters started his parliamentary career in 1979 but three stints in Parliament add up to almost 33 years.
He would be unsuited to some portfolios that require a huge amount of detailed attention such as health, education, environment and social development. They would distract him from the primary task of leading his party to a safer place than it is now with just 7.2 per cent of the vote.
Giving Peters Trade, Treaty Negotiations or Maori Development would present policy challenges to either National or Labour.
SOEs could suit him or at least being a shareholding minister in some of them, such as KiwiRail.
The Attorney-General role could be attractive to him but would send the judiciary into apoplexy, a possible incentive for him seeking it.
He could easily do Foreign Affairs again (or Defence), Racing and Senior Citizens as he did in 2005, and either party would give them to Peters in a heart beat.
The party might also want to hold portfolios in which it wants to make a large impact, such as Immigration, Regional Development, Primary Industries, and Land Information. But there is no reason for Peters to hold them.
Peters could be better with a non-descript role as Minister of State. That would give him ministerial ranking with the ability to roam across New Zealand First portfolios and focus on areas of special interest.
Ron Mark
The Wairarapa-based MP is the longest serving New Zealand First MP after Winston Peters with 15 years' experience as an MP in two different stints. The former soldier gives the party a strong brand in law and order issues, so Police, Customs and Corrections would suit. As a former mayor of Carterton he could also suit local government. He would be a sitter for Veterans' Affairs.
Tracey Martin
Warkworth-based Martin has been an MP for six years but has had a long involvement in the party. She is an education activist and has been involved in education governance in her own patch for many years. She is highly thought of across the House as a competent operator, especially within Labour where there are many policy overlaps on education. She could expect an education role, probably Associate Education but could step into other areas that matter to the party, such as Senior Citizens.
Shane Jones
Kerikeri-based Jones served for nine years as a Labour MP, with a year as Minister of Building and Construction. But he's moved a long way since those days. His role as a Pacific ambassador between parliamentary stints set him up as a potential Foreign Affairs Minister. Primary Industries and/ Regional Development are also possibilities given his connections to fisheries and provincial New Zealand. Jones got a relative low place on the New Zealand First list to assuage internal rivalries.
Fletcher Tabuteau
The Rotorua-based MP is a former teacher and polytech lecturer and has been in Parliament for one term. He has been involved in New Zealand First since the founding of the party and is the nephew of one of Peters' closest friends, Tommy Gear. A favourite in the party and across the House was ranked No4 on the list. He has a bent for economic and trade issues and would comfortably hold responsibility for Commerce and NZ Trade and Enterprise.
Clayton Mitchell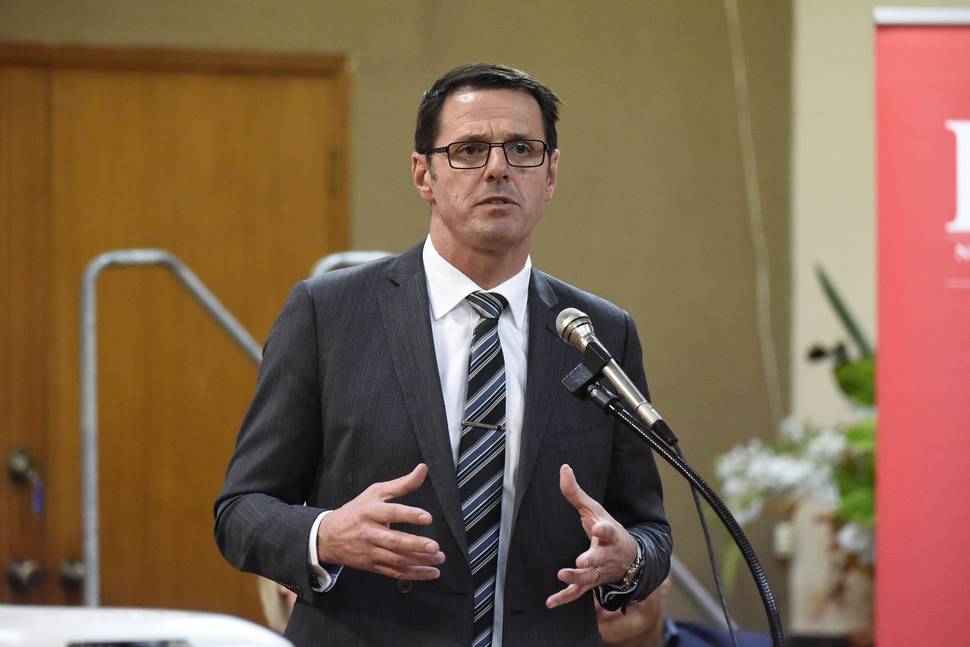 The high energy Tauranga-based MP has been an MP for three years. He could suit Sports and Recreation, and Internal Affairs.
Darroch Ball
The Palmerston North-based MP is a former teacher and army officer. Ball has been an MP for one term and specialised in social issues, particularly around at-risk youth and employment. He would be required to run the party's House side of business.
Mark Patterson
The newly-elected MP comes straight from his sheep and beef farm in Lawrence, where he stood as the party's Clutha-Southland candidate. He is one of the few farmers in Parliament and could play an important role for the party to regain its rural support. The former National Party supporter unsuccessfully sought election against Todd Barclay when Bill English retired from the seat in 2014.
Jenny Marcroft
The newly elected MP, is a former newsreader, broadcaster and teacher. She stood in Tamaki.