A young man who drove a car that crashed into a Christchurch school - killing a teenage girl - has handed himself into police.
A man claiming to be the driver posted an emotional statement on Facebook, saying he was drunk at the time and did not want to drive in the first place.
He said he was "so sorry, guys'' and needed time to cope with what he had done, as he did not know until afterwards that someone had died.
"I must pay,'' he said.
It is understood police had been looking for the driver since the accident happened late on Friday night.
Police confirmed this afternoon that a man was now assisting officers in relation to this case.
A spokeswoman said police were not looking for anyone else.
The 18-year-old passenger who died in the crash has been identified as Alexia Noble-Hazelwood.
Three people were also injured in the crash and taken to hospital for treatment.
Emergency services were called to Gloucester St, in Christchurch, at 11.15pm on Friday.
The vehicle involved had earlier been pursued by police. However, the pursuit was abandoned just minutes before the accident, police said.
Family and friends of Noble-Hazelwood have paid tribute to "our beautiful angel'' and set up a Givealittle page to help her family pay for her funeral.
In a family notice published today, the Noble-Hazelwood family paid tribute to a beloved daughter to Angela and Denis and cherished sister to Kandie, Darson, Sharn, Shila and her twin brother Zackery.
Noble-Hazelwood's funeral will be held in Upper Riccarton on Thursday.
The teen is one of 10 people killed on our roads in the last four days.
The latest fatal crash was this afternoon, when two people die died in a crash on State Highway 1 near Foxton.
Joshua Smith, 32, died when the car he was a passenger in collided with a motorcyclist in Sydenham, Christchurch, about 11am on Friday.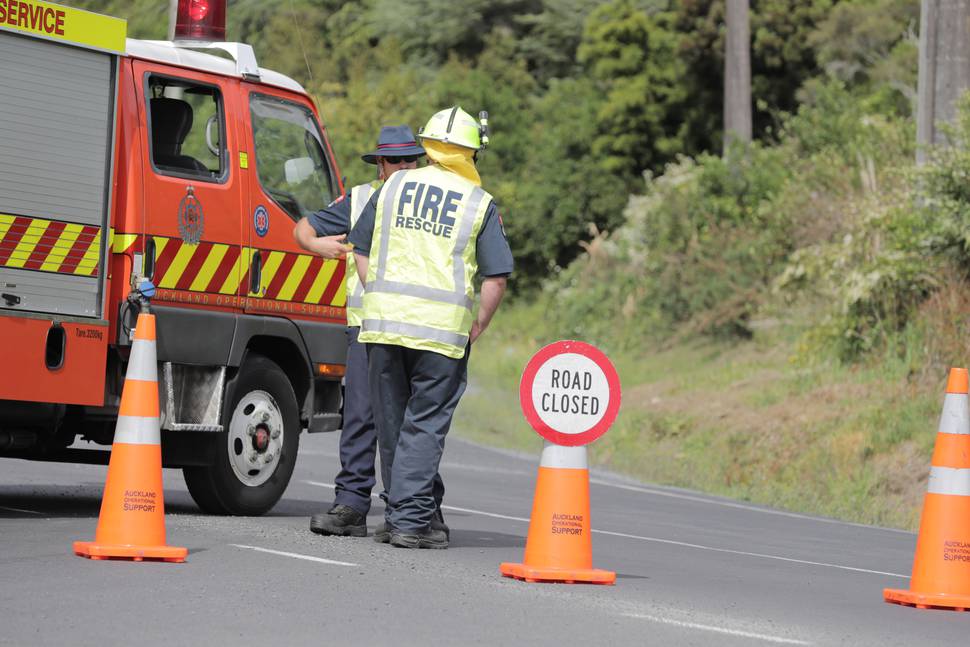 on Saturday afternoon.
The first happened at 12.45pm at Isla Bank, Southland. Two people died as a result and a third suffered critical injuries.
Another biker died at 3.20pm on Henderson Valley Rd, West Auckland, when a motorcycle ran into a ditch.
And just after 4pm, a fourth motorcyclist was killed on SH6 on the West Coast. Police later named the victim as Jayne Jamieson, 52, who had been taking part in a Pike River Memorial Run at the time.
On Sunday morning, a person was killed in a crash near Okere Falls in Rotorua. The crash happened about 7am and left another seriously injured.
Later that afternoon, about 4.30pm, another person was killed when two vehicles flipped on SH1 just south of Kawakawa.