Shots were fired at police officers during a major police chase across Auckland's southern and northern motorways today.
Police said offenders had since been arrested in Rodney and no members of the public or police were injured.
The police were not looking for anyone else in relation to the chase.
State Highway 16 from Kaukapakapa to Wellsford has been closed because of the incident, and motorists were told to avoid the area.

The northbound Greenlane off-ramp on the Southern Motorway is closed following the incident.
Traffic is heavy in the area and the NZ Transport Agency was advising motorists to use another route.

Earlier, a witness who didn't want to be named, had seen an old car with its back window smashed out, go past him near Waitoki, closely followed by around 20 police cars.
He said the police were armed and had the dog squad in attendance too.
Another caller said he saw the Armed Offenders Squad heading north towards where the incident was unfolding.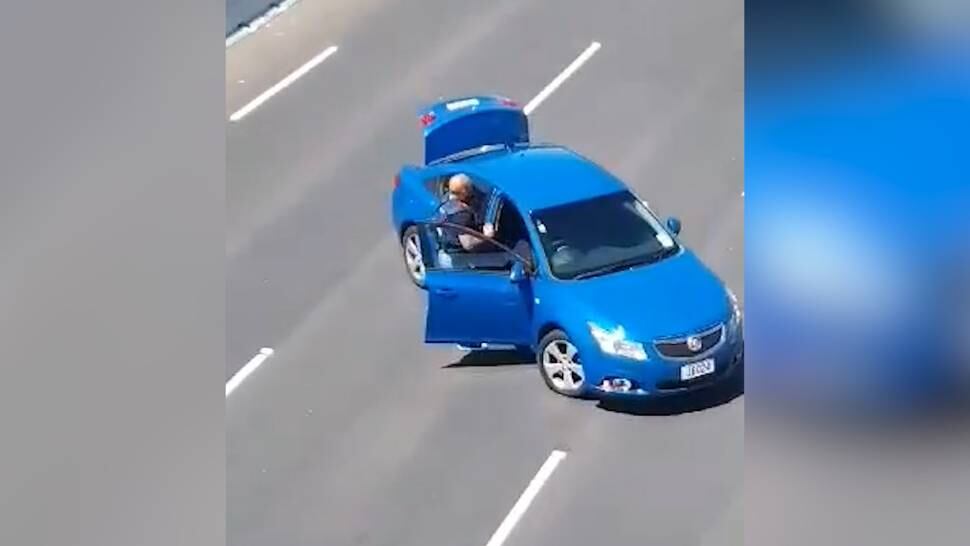 A witness in Kumeu said six police cars were speeding north towards Waimauku.
A witness told the Herald she watched 26 police cars pass Corinthian Dr on the Northern Motorway at 12.20pm with sirens and lights flashing.
An ambulance was also headed in the same direction, she said.
Police said the incident involving the fleeing driver began on the Southern Motorway. The vehicle got off the motorway in Rodney, police said.
Meanwhile, a crash is blocking the right, southbound lane of the Southern Motorway near the Mill Rd off-ramp. Delays were expected, NZTA said.