Passengers onboard a train that derailed at Auckland's Britomart Station initially thought the incident was an earthquake, or even possibly a shooting.
Three carriages derailed as the train was leaving the station, trapping passengers for about 40 minutes.
Passenger Charles Stewart said everything was going smoothly and then there was a sudden shake "like a small earthquake" as the train came off the tracks.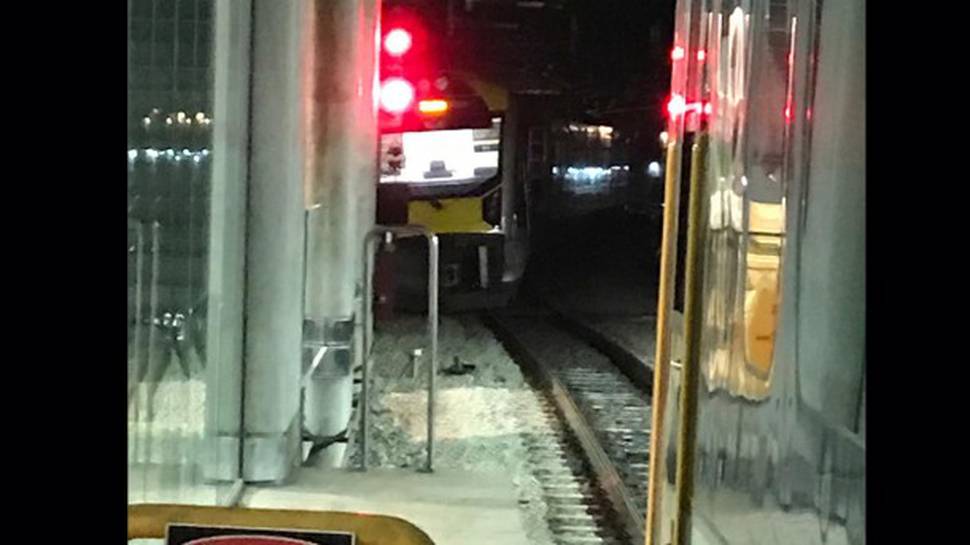 Another woman said, "We thought there might have been a gunman or something".
The six-carriage train had 33 people onboard, and although no one was injured, many were annoyed at the incident and the lengthy delay to disembark.
AUT student Kirstin Elphick was onboard when the train derailed and felt "absolutely freaked out" when the brakes slammed on.
"It felt like it was going really, really fast. All of a sudden it stopped."
The train looked like it was leaning against the tunnel, Elphick said.
It was "really annoying" that more information was not provided before the passengers got off the carriage, she said, as they had no idea how long they would be there for.
"We were wondering 'what on Earth is going on?'"
Elphick said it was also difficult to hear the announcements over the loudspeaker, which only added to passengers' confusion.
The derailment caused suspensions to trains coming in and out of the station.
An Auckland Council spokesman said Britomart Station would remain closed while people get off the train and the power would be turned off.
Services would return to normal after the passengers were taken off the train as a spare platform was available, he said.
The spokesman said the train derailed at low speed as it was leaving Platform 2, but remained upright.
The passengers were transferred to replacement bus services but he warned of cancellations and delays.