Scientists have succeeded in tagging some of New Zealand's most elusive native creatures: the long-tailed bat.
A team of researchers ventured into Auckland's Waitakere Ranges to trap the threatened species as part of efforts to better understand their habitat and movements.
New Zealand is home to two existing native bat species; the long-tailed and short-tailed bat.
Both are small and classified as "micro-bats", producing ultrasonic sounds that echo back off their surroundings, allowing them to navigate.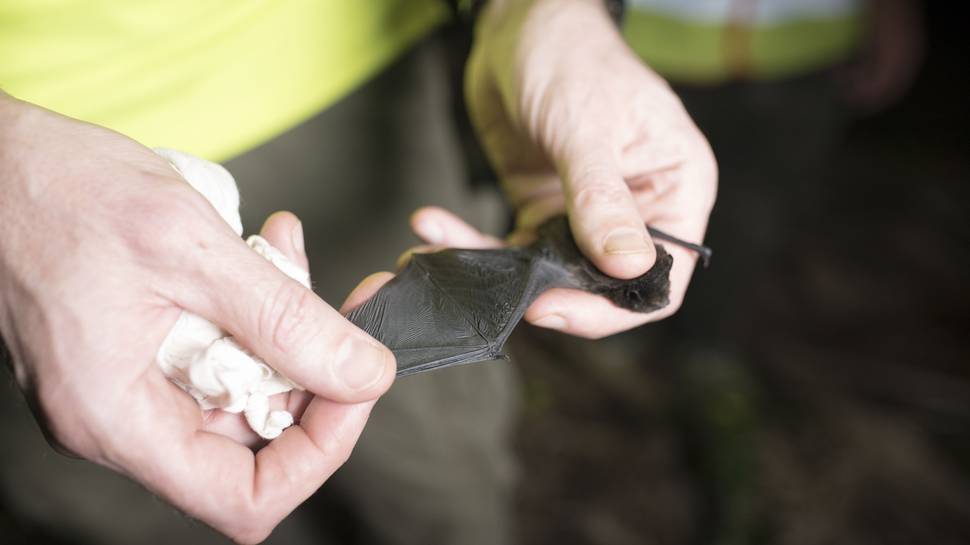 The long-tailed bat is the smaller of the two, weighing only between 8 and 11 grams.
Over four nights, scientists used special traps to safely capture three bats, of which two were large enough to have transmitters attached before release.
"It is a feeling of joy that you have found the bat, and you can find out more information to protect it," ecologist Ian Davidson-Watts said.
The project, run by Community Waitakere and funded by Auckland Council, will continue with further captures planned later this year.