Josh Tingey died the way he lived - living life to the full.
Adventure sports was the second love of Tingey, 28, and it took his life when a paragliding flight over Mauao went badly wrong.
It happened barely seven weeks after he became engaged to the first love of his life, fiancee Bex Wotton. They were planning a May marriage.
His parents had just begun a holiday in Utah when the news came through on Saturday that their son had died.
READ MORE
• 'He was an enterprising young man': Colleagues pay tribute to paraglider
• Paraglider killed in Mount Maunganui crash named
By the time they arrived back in Tauranga today, their home was already being prepared for an influx of family and friends all wanting to share reminiscences of how Tingey crammed so much into his 28 years.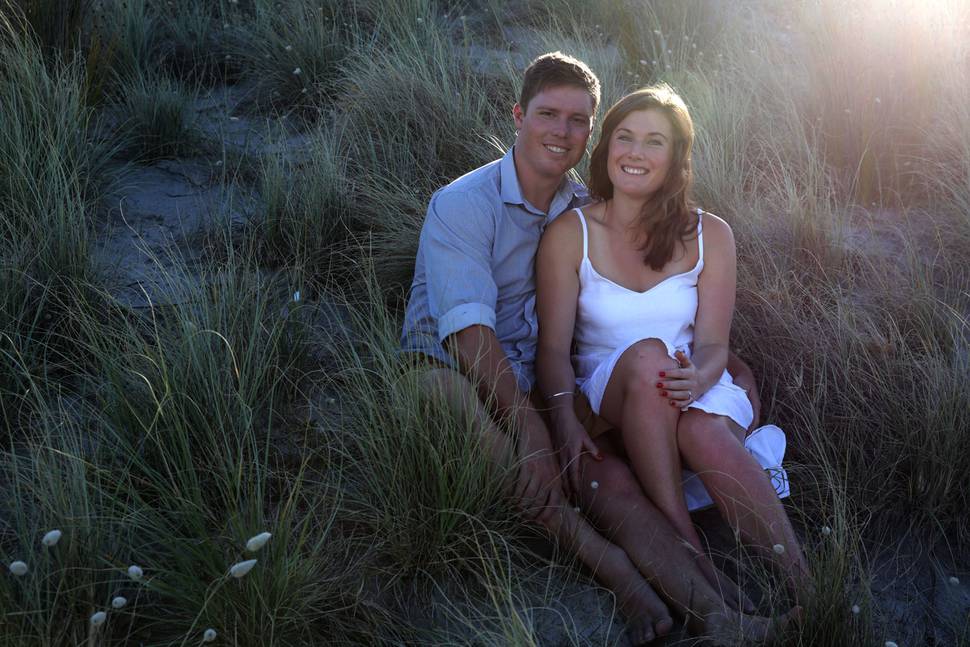 The surveyor was a natural sportsman, enjoying tennis and competitive hockey, but really relishing adventure sports that included roaring around on his 450cc Moto-X bike, water skiing and snow skiing.
''He was all go and all stop, with nothing in-between. He never wasted a moment of his life,'' his mother Theresa told the Bay of Plenty Times.
Earlier colleagues described Tingey, who was a winning contestant on TVNZ's Our First Home, as a confident "people person" who loved sport.
Latitude Surveying Ltd director Trevor Davey said Tingey had been working at the Tauranga company for more than a year.
Davey said he had heard the news of Tingey's tragic death from a friend.
"He was a young man who went out charging and doing what he loved," Davey said.
He said Tingey studied to be a surveyor in Otago and was working towards becoming a licensed surveyor.
"He was almost finished," Davey said. "He was a very good people-person and a very good surveyor. He was an enterprising young man, and he is going to be leaving a big hole."
Davey said Tingey would often start work early so he could finish before daylight ended.
"Most afternoons he was always off on some sort of activity, fishing, hunting, paragliding," he said. "That was a big part of his drive."
"He was a good young man and will be very missed. He had a big level of confidence."
He said Tingey was a keen sportsman and played hockey for the Tauranga Old Boys and he had a good sense of humour, often joining in on office banter particularly about rugby.
"I am a Wallabies supporter, and Josh is an All Black fan through and through," Davey said.
Tingey was part of a prize-winning reality TV show team that won TVNZ's Our First Home.
He and his fiancee won $100,000 by making the biggest profit, $99,000, doing up a Henderson house which their parents bought for them and sold after the $780,000 do-up in 2016.