A boxing tournament has been touted as a way to stop the bloodshed between gangs in Northland following five gang-related deaths.
The deaths in Northland over the past year have drawn the various gangs together for a "fight night".
Members of the Mongrel Mob, Head Hunters, Black Power, Nomad and Mangu Kaha met in Otangarei yesterday to discuss the tournament and pay their respects to a fallen gang member.
The gang members, most of who will fight against each other next month, gathered at the site where Head Hunter gang member 25-year-old Moses Noor Mahanga died of a gunshot wound while he sat in a car on William Jones Dr in October last year.
The Te Tai Tokerau Fight Night boxing event to be held next month at the Portland Recreation Centre has a motto of "Leave it in the ring".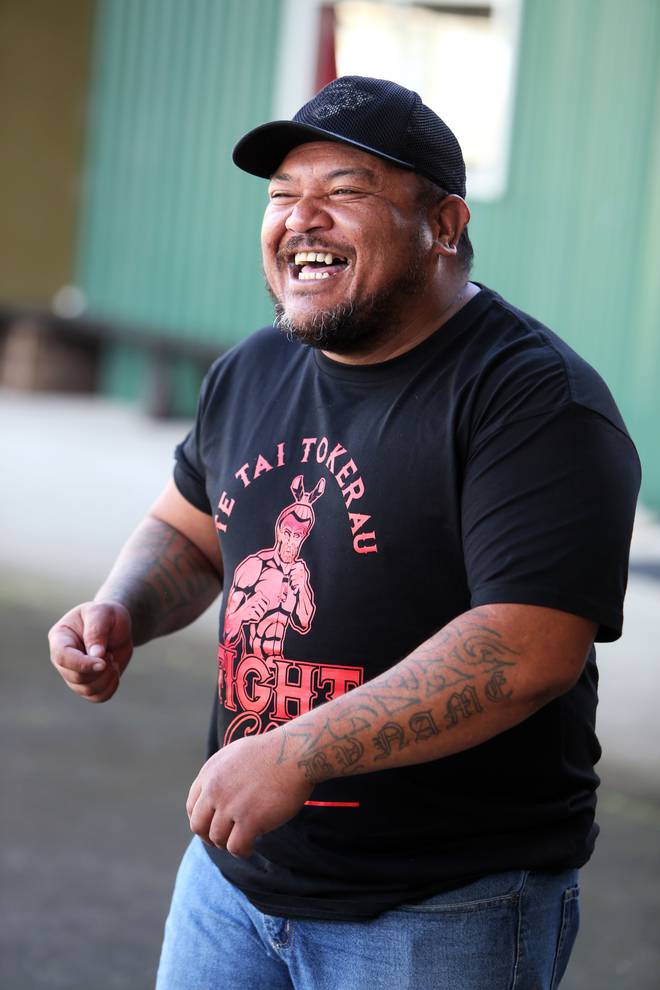 There will be 20 fights on the card. Police say they are aware of the event and will have a boosted presence in the rural area on the night when in excess of 250 gang members are expected to gather.
Event spokesman and ex-gang member Tokomauri Hoterene, of Otangarei, said there had been enough bloodshed and it was time the gangs came together and showed unity.
"This event is where we can do that. We want to get people aware there are better ways than just shooting each other. There are better ways to settle disputes and ensuring whanau go home to their whanau. We want to stop all the shootings."
Hoterene, who will get in the ring on the night, was aware there would be sceptics.
"It's about us coming together as a collective, showing unity. Not everybody is going to agree but for those who do agree it will mean less bloodshed. Every individual will have their own opinion."
He added: "In order to change there first must be change. This is a start."
In the future he hoped opposing gang members would be able to have a conversation, rather than a confrontation.
"Smash Dog", from the Mongrel Mob in Kaitaia, was one of those in Otangarei yesterday and will be fighting.
"It's about time something happened with us gangsters. We should be sticking together, brothers eh? That's what it's all about."
He said he did not want any more murders or fighting on the streets.
"Bring it to the ring. We will have a rumble in the ring - that's what it's all about."
Whangarei and Kaipara area commander Inspector Justin Rogers said police were well aware of the event.
"I haven't had any direct conversation with the organisers but we will be poIicing people at the event and those travelling to and from it."
He said police had spoken with other venue organisers, who had earlier been approached to stage the event but had declined.
"We will definitely have extra staff to police this event and we will be attending to ensure all persons are adhering to the club licence," Mr Rogers said. "Police are permitted to attend under terms of the club licence."
Police had spoken to those involved with the Portland Recreation clubrooms about holding the event and had advised them against doing so.
Hoterene said about 25 tables, each seating 10 people, had been sold at $1500 per table. He said the money was going towards paying the event bills which included entertainment and catering. He said it was a alcohol-free event.
Gang-related deaths in Northland in the last year include the death of Kimble Moore in Kaitaia. His body was found six months after he was reported missing. The 48-year-old was a member of the Tribesmen.
The first homicide investigation of the year began on New Year's Day, after the death of Kaitaia man Lee Rata in hospital. Rata was attacked and badly beaten in Bonnett Rd, in the town the previous night. Lester Pairama, 17, Christopher Mana Manuel, 36, Juanita Rafael Wilcox, 26, and Joseph Martin, 41, all of Moerewa, and members or associates of the Mongrel Mob, have been jointly charged with murder.
Head Hunter gang member 25-year-old Moses Noor Mahanga died of a gunshot wound while he sat in a car on William Jones Dr in October last year.
Two weeks later John Harris, also known as John Boy, from Horeke, was driven by two men to the St John Ambulance station with a gunshot wound to his chest. He died before he could be transported to Whangarei Hospital.