Two more Hauraki families have self-evacuated from their homes as the floodwaters show no sign of abating any time soon.
Hauraki Civil Defence Local Controller Steve Fabish said the latest two evacuations were from people living in Mangawhero Rd.
That comes a day after three farm workers' homes were evacuated on Ian Troughton's property on Tramline Rd.
The flooding was so bad, one family was trapped and had to be removed by tractor.
Fabish said today there had been "no significant change" to surface flooding on Tramline Rd since the stopbanks overflowed yesterday.
"People were forewarned about the potential for this flooding and some have self-evacuated to family and friends as they were advised to if they felt unsafe," he said.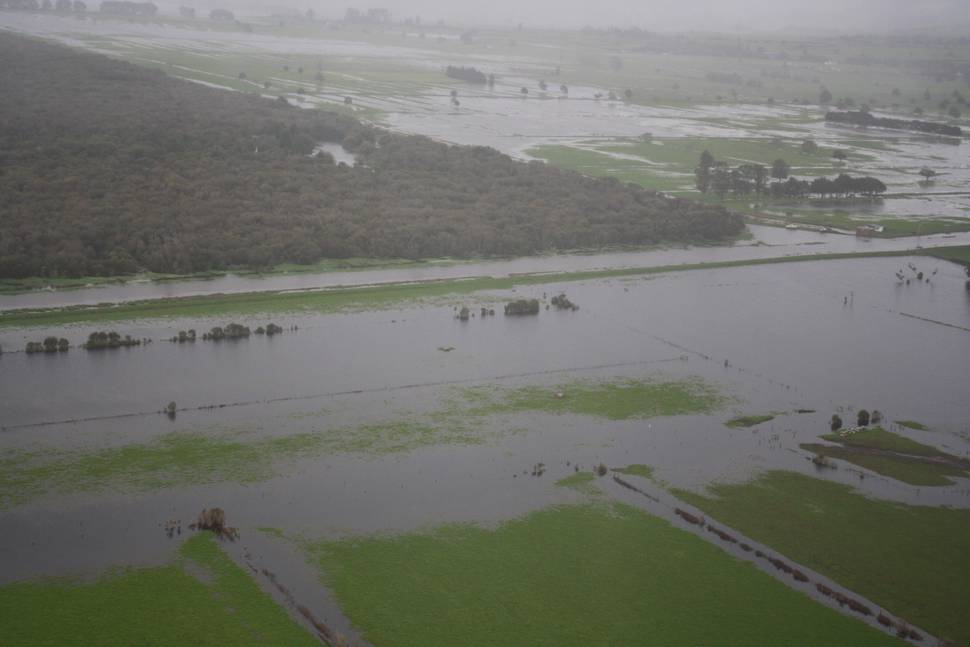 The unusually wet weather in the past two weeks has seen the Waihou and Piako Rivers reach record heights.
Water which has spilled goes into ponding areas which are designed as part of the area's flood management scheme.
"The upper catchment is now dropping but elevated water levels within the ponding areas are expected to continue for at least the next few days as high rainfall levels continue to work their way through the waterways," Fabish said.
"Approximately six homes have now been self-evacuated as a precaution. Tramline Rd is closed from the tarseal and people are advised to stay away from the area. Mangawhero Rd has also been closed due to flooding."
Council teams were at the affected properties yesterday and today, with some observing the damage by helicopter.
The Waikato Regional Council is continuing to monitor the network and is keeping a close eye on the stability and integrity of stopbanks in the area, he said.