A large fire has broken out at a strip club in downtown Auckland.
Ten fire crews are at an electrical fire that has broken out at Show Girls in Customs St East.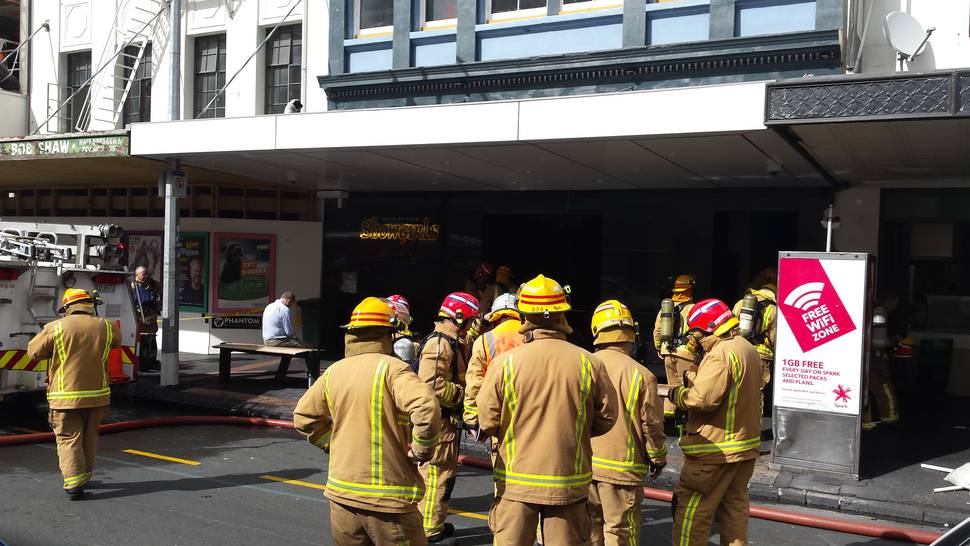 Fire Service northern shift manager Jaron Phillips said the Show Girls fire had been sparked by water from upstairs shops flooding an electrical switch board.
There were 40 firefighters battling the blaze, which had been contained to the club's ground floor.
Phillips said everyone inside the building had made it out safely and there were no injuries.
It was suspected the water had got into the upper levels of the high-rise building during last night's deluge, he said.
A command centre had been set up as the fire had gone to second alarm.
Damage had been limited to the ground level of the two floor club.

He said a command centre had been set up outside the central downtown premises