A man was flown to Middlemore hospital with a possible spinal injury after the car he was travelling in ploughed into a power pole north of Auckland.
The Auckland Westpac Rescue Helicopter was called to Kaukapakapa at 9:45am yesterday.
A rescue chopper representative said the car, with two people inside, had hit a power pole at speed, bringing down power lines.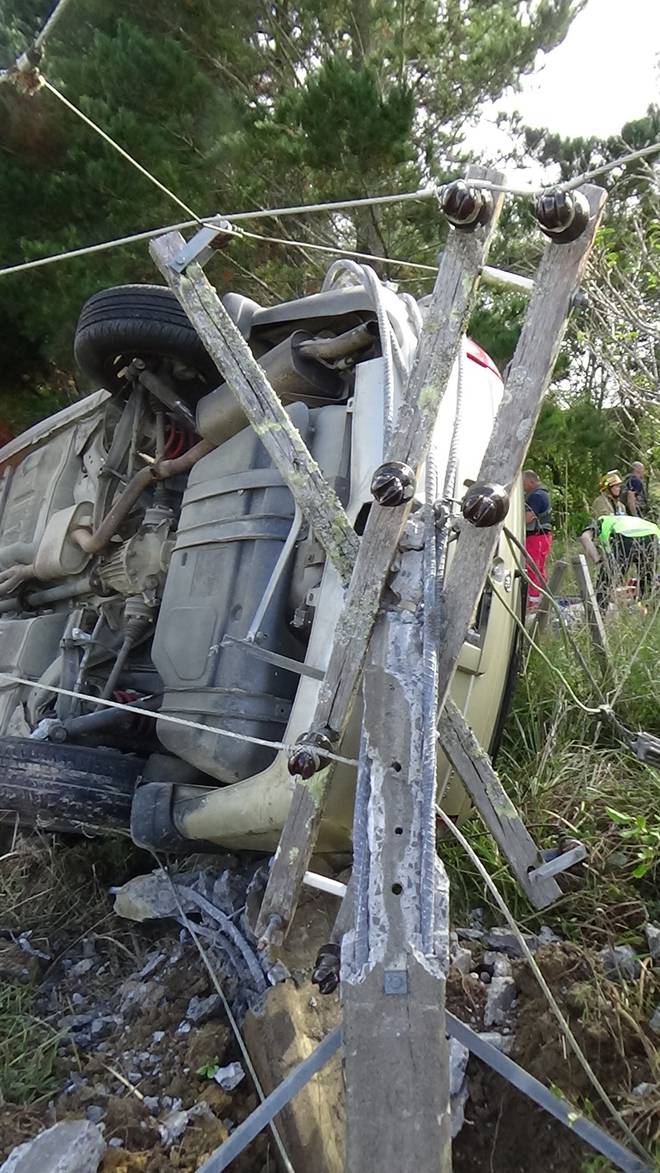 Both people were able to free themselves from the wreckage.
The rescue chopper landed in a nearby paddock and treated one man on site before he was flown to Middlemore hospital, where he is in a serious condition.