A 98-year-old cruise boat and her Whangarei boat shed are up for sale, an offer its owners say is "as rare as hen's teeth".
The Raiona, a 1919 gentleman's cruiser built from kauri wood, is home to artist Michael White and his partner, photographer and author, Sarah Charles.
The pair have called the 14-metre cruiser home for the past decade, living on board while White uses her Kissing Point dry dock as an artist's studio.
Now, they're making the trip south from Whangarei to Wanaka so White can paint mountain landscapes and they can't take the boat with them.
"She's basically a gentleman's cruiser, very comfortable, very economical, very beautiful," White said.
"We're looking for a new owner to love her."
Charles and White go cruising for about three months of every year and were offering a trip out to sea for any potential buyers "to experience her magic".
White said the pair hoped to sell Raiona for $130,000 and were asking for $750,000 for the boat shed.
The boat shed was architect-designed and built in 2009 featuring a mezzanine "top deck" and space for the boat to dock underneath as well as living space.
In the three weeks it had been listed on Bayleys thousands of people had shown an interest in the offer.
"We've had all these hits on the boat shed, about 4000 people have looked at the listing. But not many people have asked about the boat; only one person.
"We have a mooring at Sandspit so worst comes to worst, we can moor her there for a year."
However, this was not ideal as old boats shouldn't be left out to the elements for that long, White said.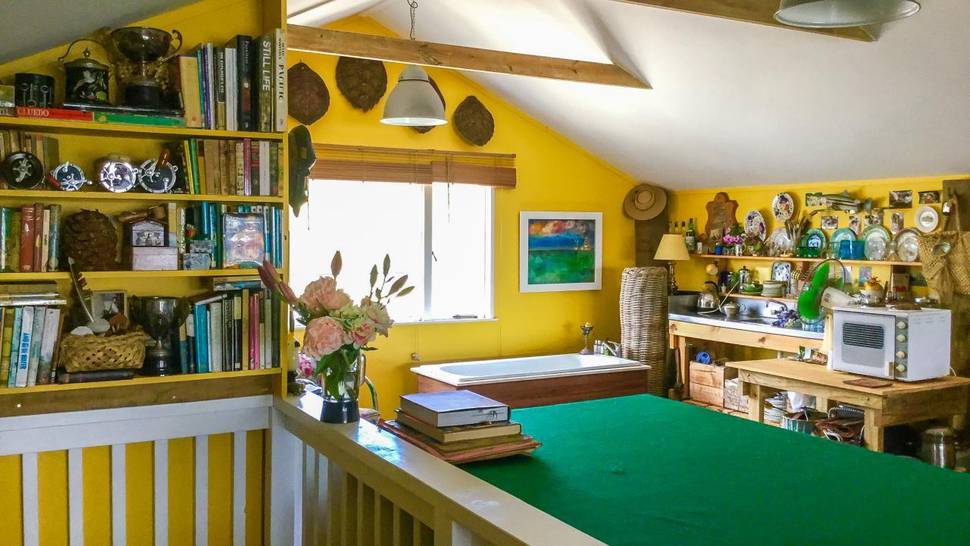 The Raiona had been owned by "quite a few families" in her long life, including the Guthrie Paint family and the owners of Lion Breweries, who changed her name from Molly to Raiona, the Maori word for lion, in the 1950s.
She is also registered with the Classic Yacht Association.
The Raiona has seven single berths, a dining table which turns into a double bed, GPS, a galley, a toilet and shower.