When Tina Jennen awoke in a hospital bed with four broken limbs, she didn't know what had happened or why she was there.
She did know that she could barely move and that the pain went bone deep.
A nurse came and spoke of a button she could press, saying that it would pump a strong painkiller into her body to ease her agony.
Ms Jennen's road to recovery after the January 10 crash that blocked State Highway 2 started with her taking control of that button, pressing it only when the pain became too much.
Within two days the 44-year-old had weaned herself off the button and onto milder painkillers such as Panadol and Nurofen.
It was part of a decision to control her life as much as possible while transitioning from a Katikati office to a Tauranga Hospital orthopaedics bed surrounded by flowers and a teddy bear.
"This is a terrible thing that's happened but I get to choose how to manage it," she said yesterday. "So much of it is mindset."
Other milestones include therapy on her hands and going outside in a wheelchair, where it is "so nice to feel the wind and see the sun".
On January 13, the driver of the other vehicle involved in the crash was wheeled into Ms Jennen's room with a knee injury and a punctured lung. Ms Jennen said there were tears and a "genuine" connection was made.
Three days ago Ms Jennen managed to roll onto her side for the first time, to sleep.
Life has become almost normal.
"Everything's the same," she said, "except I have four broken limbs."
Last year there were 328 road fatalities in New Zealand and 19 in the Western Bay - the region's highest road toll in 13 years. But for every person killed, eight survivors faced months or years nursing broken bodies back to health after being hospitalised.
Police, hospitals and the Accident Compensation Corporation said these injuries cost the country an average of $430,000 each for costs related to medical, material, legal, productivity and quality of life factors.
The crash
It was a little after 3pm on January 10 when Ms Jennen left the Eurofins office in Katikati, where she works as a business unit manager, for a meeting with Priority One staff in Tauranga.
She headed south along State Highway 2, a road on which crashes regularly cause death and injury. Three days earlier, two people had been critically hurt in a crash on the highway 7km south of Ms Jennen's office.
Ms Jennen had driven only a few kilometres when her Ford sedan and another car collided head-on.
Although she doesn't remember it, the first rescuers to arrive found Ms Jennen screaming amid a jumble of crushed steel and inflated airbags. There were fears the vehicle would explode, and a rescuer took life-threatening risks to enter the wreckage and fix a brace around her neck.
Ms Jennen credits those airbags, and those rescuers, with saving her life.
The daughter
Ms Jennen has four children, aged 11 to 17.
Her daughter Katherine, 16, was at home when the phone rang. It was Bastiaan Kramer - her mother's partner - saying that there had been a car crash and that she would have to gather her siblings before visiting the hospital.
Katherine was shocked.
"I knew it had happened," she said, "but it didn't seem real."
When she eventually got to see her mother, she choked up. Ms Jennen had a cardboard square around her head and three nurses were bustling around her.
"She was barely conscious and doesn't remember it, but the first thing she said to me was, 'Is there anything I can do to help you?'"
The partner
Bastiaan Kramer met Ms Jennen at a baby shower in 2014 and they have been together ever since.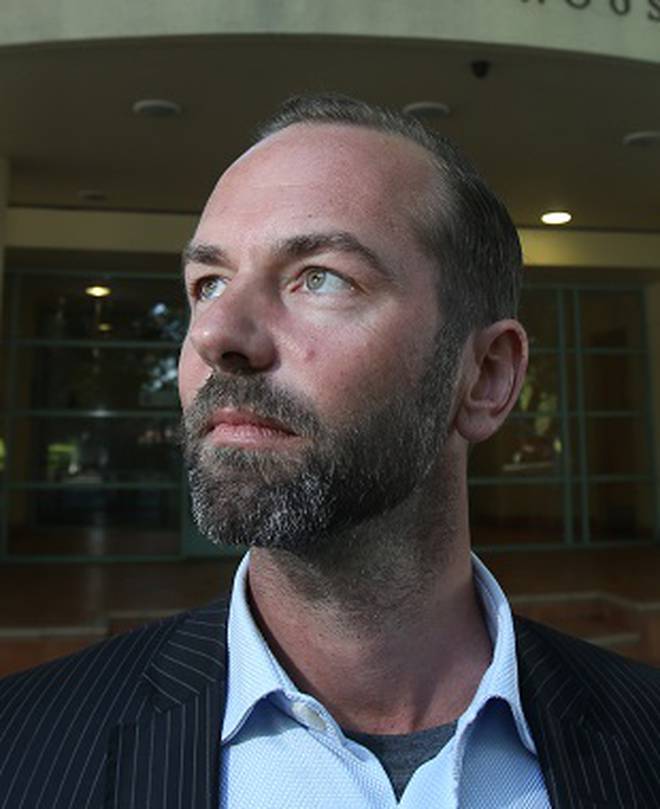 Shortly after the accident he made an emotional plea for safety improvements for State Highway 2 to be fast-tracked.
Yesterday, he repeated that call.
"There's a business case for it," he said. "Think of the cost to the community. How many fatalities will we have between now and when work starts on improving the road?"
There is agreement between Bay politicians and the Western Bay of Plenty District Council that something needs to be done. They have lobbied the national NZ Transport Agency, which is responsible for the road, and there are plans for a $520 million upgrade between Waihi and Tauranga. However, construction is not due to start until some time next year and it is unclear when work will begin on the stretch south of Katikati.
Mr Kramer has a photo showing Ms Jennen's bed surrounded by up to 30 bunches of flowers. She has also been sent dozens, if not hundreds, of goodwill messages through social media.
"Tina has this positive attitude no matter what happens," Mr Kramer said. "The whole community knows what she's like, and that's why she's so popular."