Two people have been arrested after crashing their car into a South Auckland house then fleeing this morning.
The crash happened shortly before 2am on Ray Small Drive, Papakura.
The car hit a fence before crashing into the side of the house, said Fire Service spokesman Jaron Phillips.
Neighbour Percy Manning said he was woken about 2am by the sound of the crash.
"It was very loud."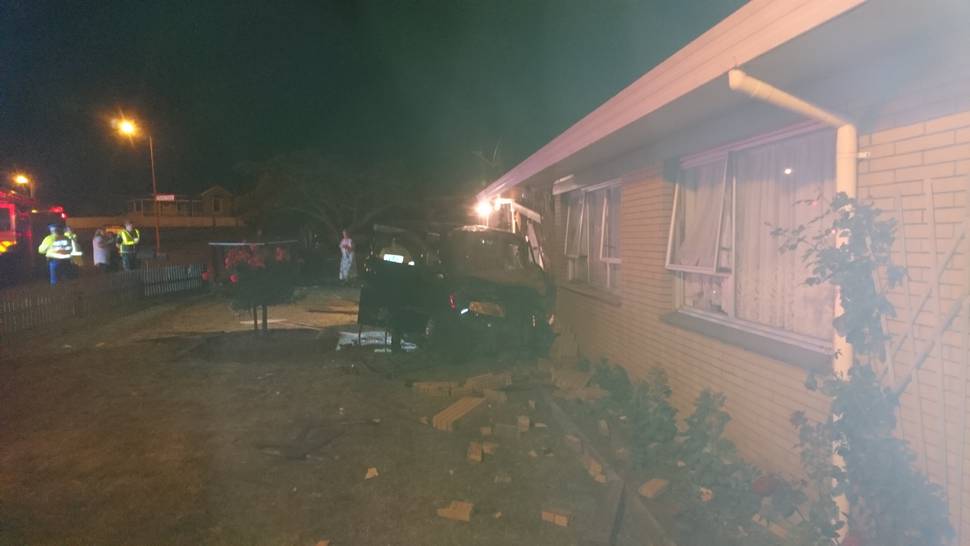 A van-type car had come off the road and crashed through the fence that divided his property from the next, he said.
"The car went through our fence, the dividing fence and into the side of her house."
The woman who lived alone next door, a friend of Manning's, was coping alright, though "she was a bit shaken up, naturally".
The wall had been boarded up by daybreak.
A firefighter who attended the crash said the van had "taken the wall out".
The van had not gone inside the house but the wall by the lounge had been knocked down, he said.
Police at the scene told him a woman had been home at the time but was uninjured.
The two occupants of the car then fled, but were arrested a short time later.
No one was hurt in the crash and police said charges would follow.