State Highway 1 has been reopened after the Fire Service cleared a huge gas leak from a disused petrol station.
The escaping gas forced the closure of State Highway 1 and the evacution of surrounding houses at Foxton this morning.
Fire services from Foxton, Foxton Beach and Palmerston North were called to the scene of the gas leak on the edge of Foxton at 10.53am.
Palmerston North station officer Tony Sealey said contractors hit the gas mains while removing old fuel storage tanks at Foxton's former Mobil station.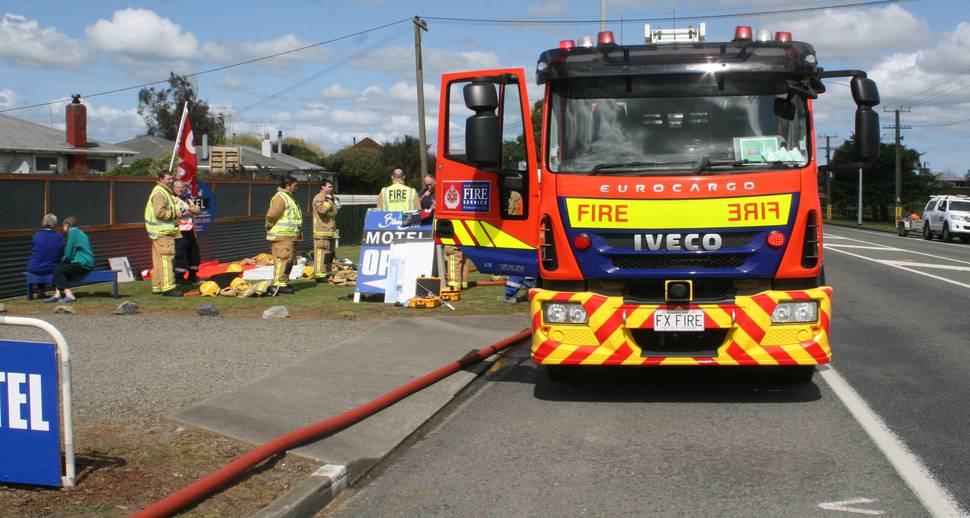 He said emergency services evacuated residents from the area while attempting to control the leak.
"We are hosing the area as a precautionary measure. The water is to disperse the gas cloud and remove the gas from the immediate area, neutralising threat of fire."
Sealey said contractors had to locate and crimp both gas lines before finding the source of the leak.
"We expect to be finished and have the road open to the public within the hour."
Indeed, traffic which was being diverted via Motuiti Rd, was redirected back onto State Highway 1 by about 1pm.