Deanna Trevarthen was meant to welcome her first baby into the world this year. Instead, just months after an unsuccessful round of fertility treatment, she started feeling unwell.
A few days into a romantic Fiji getaway with partner Greg Robertson earlier this year, Deanna became so sick she sought medical help as soon as she returned to New Zealand.
The eventual diagnosis was pleural mesothelioma, or asbestos cancer. Instead of creating life she was fighting to save her own.
At 44 Deanna, aka Dee, is one of the youngest people in New Zealand to fight the cancer prevalent in older men who had worked in electrical, building and demolition work.
The cancer, breathed into the lungs, had been lying dormant in the Auckland woman's body until the Fiji holiday.
Two months of tests followed. Deanna was prodded and poked, told it was bronchitis, pneumonia, perhaps dengue fever. She spent a week in isolation at hospital. Then that word.
"The word cancer is something no one wants to hear and like many people I never expected to," Deanna said.
"I just sat there on the bed alone and then curled up in a little ball like a baby crying and crying. Asking, 'why me?'. It's not fair."
Dreams of having a baby with partner Greg Robertson were in tatters and what made the diagnosis worse was the doctor delivered the bad news when Deanna was alone, with no support.
Greg, worried and not knowing what to expect, had to fight rush-hour traffic to be by Deanna's side.
"My doctor turned up out of the blue. He didn't ask for my partner to join me and just told me," Deanna said.
"When Greg arrived all I could say was it was cancer."
Last week the pair received the bill for their last round of fertility treatment -- a bill for the baby they now fear they will never have.
They have cried together and through tears Deanna vowed she was going to be the first to beat the incurable disease that has claimed so many New Zealanders.
Between 1992 and 2013, 1366 New Zealanders added their names to WorkSafe New Zealand's asbestos exposure register. Only 18 were women under the age of 50. Most were exposed because they lived in the same house, slept in the same bed or washed the clothes of an asbestos worker. Doctors said a likely scenario for Deanna's cancer was the loving hugs she would greet her father with when he returned home after a day's work as an electrician. Breathing in just one spore clinging to her dad's hair was enough. Another possibility was time she spent with her dad as he worked on building sites around Auckland.
Dr Richard Sullivan -- the specialist who is now treating her -- said Deanna was battling an extremely rare type of cancer. It was unusual for a woman to have it and Deanna's young age made her diagnosis "extremely unusual".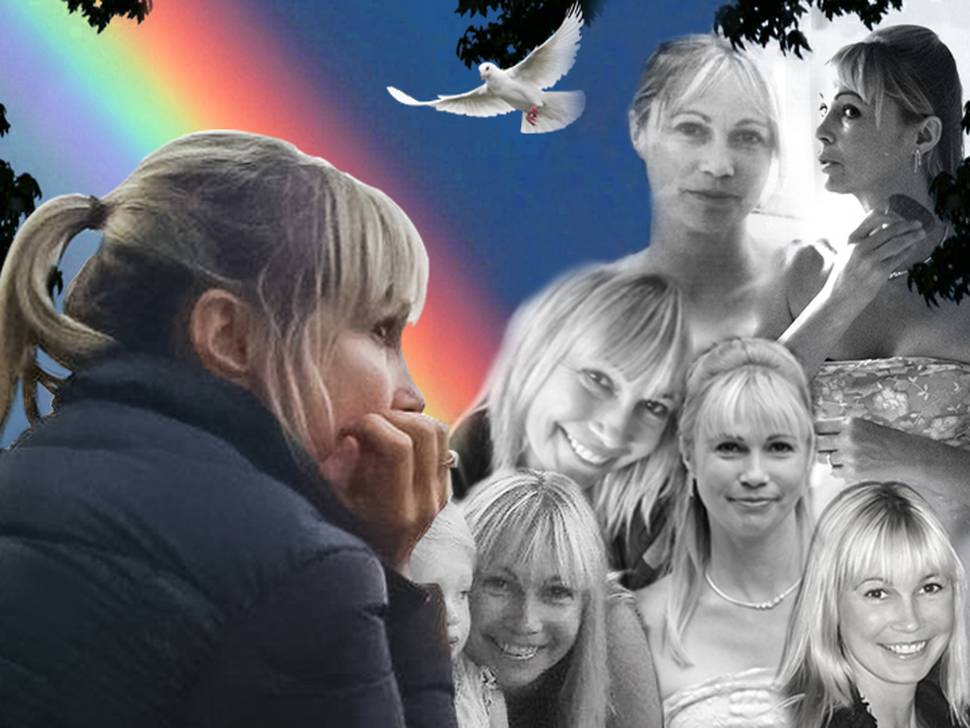 "There are about 2000 cases of lung cancer in New Zealand every year and 50 to 60 of these are mesothelioma, so it is a rare form of cancer.
"We are at the peak in the Western world at the moment so from now on the rate should drop."
Most people to be diagnosed are men in their 70s who have worked with asbestos in their job 30 to 40 years ago. That is how long it takes from exposure to when it shows itself as cancer.
"If we look at Deanna's age we would think she was exposed around the age of 10 and probably when she was working with her dad on something or at work with her dad," he said.
Whatever the cause of Deanna's cancer her resolve is the same -- to beat it.
Since her diagnosis she has been referred to specialists in asbestos cancer and has set up a Givealittle page to help pay for treatments that could run into hundreds of thousands of dollars.
Friends and family have gathered around with support, cooked meals and filled the freezer with food, support which Deanna and Greg said has given them time and space to deal with the disease.
Deanna has had her first round of chemotherapy and has responded well. She will need two more rounds before buying more time through an unfunded $65,000 course of Avastin.
Deanna has applied to ACC for financial assistance but because she was not working when she was exposed to asbestos she may not be covered.
Greg said although Deanna's first priority is her own battle she is also mindful that other unsuspecting New Zealanders have the cancer lying dormant and wants to raise awareness.
Asbestos products were used in many New Zealand houses built between 1940 and 1990 including in roofing, cladding, walls and textured ceilings.
Undisturbed asbestos is considered relatively harmless but is dangerous when material is repaired or removed.
After the Christchurch earthquakes there was increased concern for people breathing in fibres and dust. Although fears were quashed by some doctors who said exposure needed to be over a long period of time, others believe one spore causes enough damage.
It is accepted that it can take up to 50 years for symptoms to develop.
Deanna hopes to one day be able to lend others with asbestos cancer her support.
"They'll go through the emotions I have. The turmoil. The disbelief. Fear. If I can do something to change that then there is nothing that is going to get in my way," she said.
For now she admits she has a heck of a hurdle to jump.
She is doing everything she can, from diet, yoga, positive thought and research to prepare her body, mind and emotions for battle.
Talking about the future has been put aside for the moment and Deanna and Greg talk about the now.
"This won't be an easy fight so I need all the strength I can get to get that control back," Deanna said.
"After that, and I'm clear, that's when I will start talking about the future."
They look forward to the day they have coined 'Dee-Day'. The day doctors tell Deanna she is clear of cancer -- that she has beaten mesothelioma.
"If others benefit from my journey, then it's win:win," she said.
"I wouldn't wish this on my worst enemy so if my discovery helps someone else yet to be diagnosed with mesothelioma, well, that thought makes me smile."
Deanna thanked everyone who was helping her with her battle, including her specialist and staff at Auckland City Hospital who had helped her so far. She said: "Everyone has been incredible. Their positivity drives me and I can feel their love and support."
To donate visit: https://givealittle.co.nz/cause/deesday