Rare car needs extensive work before it is displayed
A Hamilton car collector is "thrilled" to have won an auction at $500,000 for a rusty car he has to spend another $500,000 to restore.
Sixty classic cars, from Corvettes to Aston Martins, unearthed last year in a barn in France were auctioned last weekend in Paris.
Tom Andrews, 64, owner of Classics Museum, was excited to learn from his European agent that a 1937 Bugatti Type 57 Ventoux, was among them.
"The Bugatti is something we have been wanting for a long time and it's a very valuable and rare car," Mr Andrews said.
"I was thrilled when I got it for just under $500,000."
Mr Andrews is paying $10,000 to ship the car back to New Zealand and about the same amount as he paid for the car to bring it back to life.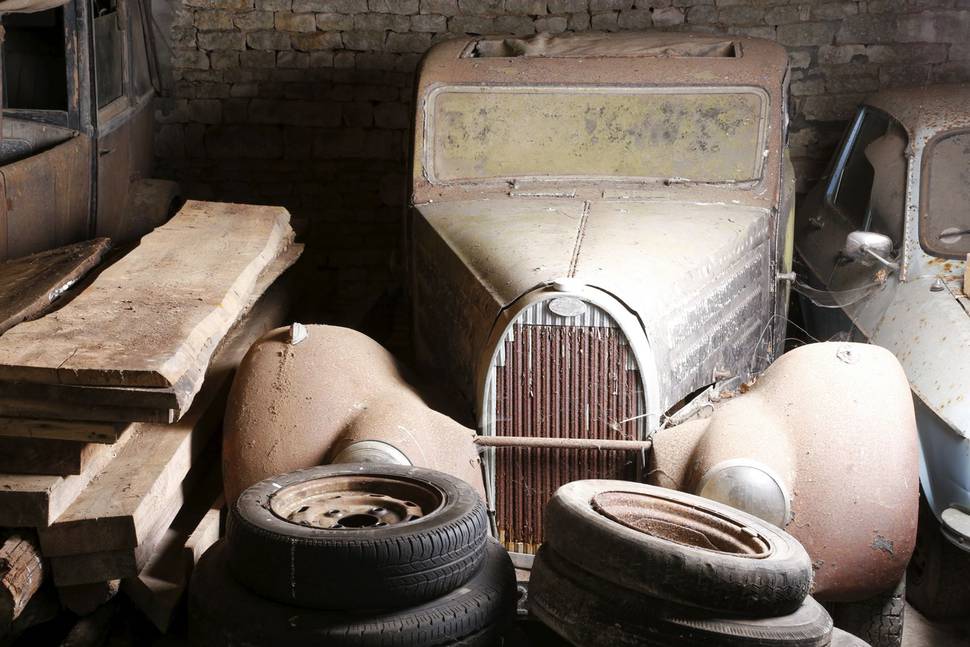 "We knew what we were getting. The vehicle will need extensive restoration and I'm expecting it to take at least two years," he said.
"But at the end of the day, the car would be worth at least $1.5 million if not more."
Mr Andrews said the Bugatti will be the only one of its kind in New Zealand, and will be displayed at his museum.
He owns about 140 classic cars, but said this one was "definitely the most valuable".
The Bugatti Type 57s were designed by its founder Ettore Bugatti's son, Jean, and built between 1934-1940.
Just 710 examples were produced, and a rediscovered Type 57 sold for $5.2 million at a Paris motor show in 2009.
The car Mr Andrews bought had belonged to shipping magnate Roger Baillon, who collected fine vehicles in the 1950s with the intention of starting his own museum, but had to sell off half of them when his business faltered in the 1970s.
The rest of the cars were left parked in various states of exposure.
The collection, called the King Tut of barn finds, included a rare 1961 Ferrari 250 GT SWB California Spyder that once belonged to actor Alain Delon.
Only 37 were built and the Ferrari sold for $21.5 million.
Bugatti Type 57
• Designed by Jean Bugatti, son of founder Ettore.
• Produced between 1934-40, only 710 were built.
• Grand tour class.
• Engine 3257cc DOHC In-line 8.
• Engine used gears to transmit power from the crankshaft.