Boss says communication from police has restored their confidence in the force
A taxi firm boss whose driver was racially insulted by an off-duty Queenstown policewoman says the company is relieved she has resigned.
Constable Jenny McNee, 44, was found guilty in September of using offensive language against Malaysian-born taxi driver Ganesh Paramanathan while arguing over a fare. She resigned yesterday.
Ms McNee was discharged without conviction by the court, but New Zealand Police began an employment process following the case.
Queenstown Taxis managing director Grant Scannell said yesterday: "I've spoken to Ganesh and he's very relieved.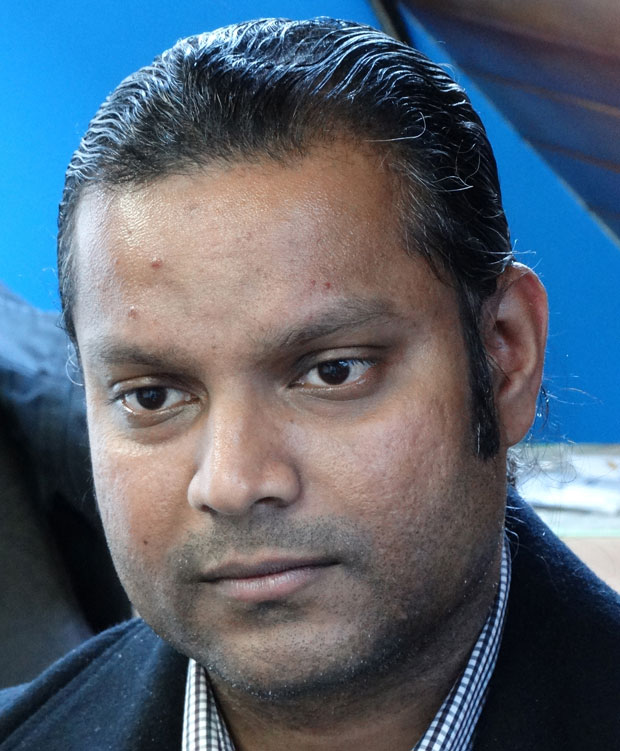 Taxi driver Ganesh Paramanathan.
"We all are because it means we can finally put it to bed. He feels it's all over and done with now.
"It's been a long 12 months, a bloody long road."
Ms McNee had denied saying: "F ... off to India. You came here and get all of the Kiwi jobs; eat your f ... ... curry and f ... off to India. This is a Kiwi job." Mr Scannell said the close communication from police throughout the case had restored their confidence in the force.
"Senior Sergeant Cynthia Fairley ... [Western Southland sub-area commander] has kept us informed all the way through and been absolutely brilliant. She's given a face back to the police for Ganesh, and his confidence in them is restored."
Ms McNee, who was a police officer for 17 years, was on unpaid leave after a failed hip replacement operation when the incident occurred last November.
She said she was on a combination of high-strength painkiller, Tramadol, and alcohol at the time.
In a statement, police said she resigned yesterday. Police spokeswoman Vivien Pullar was unable to confirm whether any disciplinary action against Ms McNee had taken place after last year's incident.
She said she was also unable to comment on whether Ms McNee's resignation was the result of any such action.
Southern District commander Superintendent Andrew Coster acknowledged the courage of Mr Paramanathan in bringing the matter to their attention.
"We hope that the professional manner in which this case has been managed has gone some way to restoring his trust and confidence in police," Mr Coster said.
"Police officers must maintain the highest standards of behaviour in both their on- and off-duty conduct.
"We work for an organisation that prides itself on maintaining high levels of professionalism and strong community relationships.
"Every day, our police staff are striving to do their best for their communities and we will continue to build partnerships with groups more vulnerable to crime and safety issues, particularly minority groups." In the statement, police said "all employment matters relating to Ms McNee were now at an end".