A British woman who was found dead in an Australian lap dancing club may have had her drink spiked, an inquest heard today.
Stacey Tierney, 29, who died of a drug overdose was found lying partially clothed on a sofa with tests showing she had traces of MDMA, cocaine and heroin in her system.
An inquest into her death heard that her boss found her body 30 hours after she was last seen working, however, two men Joseph Berhe and Tomas Mesfun, were in the room with her throughout that time, including when she passed out and later died, reports Daily Mail.
The hearing at Stockport Coroner's Court heard the former fitness instructor took the drugs during a staff party at the Gentleman's Dreams Club in Melbourne but was then left dying in the bar manager's office.
Police were only alerted to the tragedy more than a day after the party had begun when club owner Steve Kyriacou arrived for work and made the discovery.
Berhe and Mesfun, who were found in the same room as Miss Tierney, were quizzed by police over the death but were released without charge.
As paramedics attended the scene on December 19, 2016, one of the men was overheard telling another man: "I think we're alright here."
Police discovered the office had been 'cleaned up' before officers arrived on the scene.
At an inquest in Stockport, Miss Tierney's family accused members of the group of being "inhumane" as a coroner recorded an open verdict.
The inquest heard that a fellow reveller had sent text messages saying: "This chick has passed out and I can't leave her; it's scaring me."
Stacey's mother Michelle Frost, of Withington, Manchester, wept as she said: "I don't think we will ever get the answers we want as I don't think they are telling the truth.
"Nobody tried to help her, The didn't pick up the phone for an ambulance and I don't know why.
"To watch somebody die like that. They have got reasons but what are these reasons?
"That's what I feel; it stinks, it's lies, how can a human being not do something to help somebody else.
"The was a good person and I feel there's been an injustice somewhere but I don't think I will ever find the truth."
The hearing was told Miss Tierney had moved to Victoria in Australia after her boyfriend got an engineering job.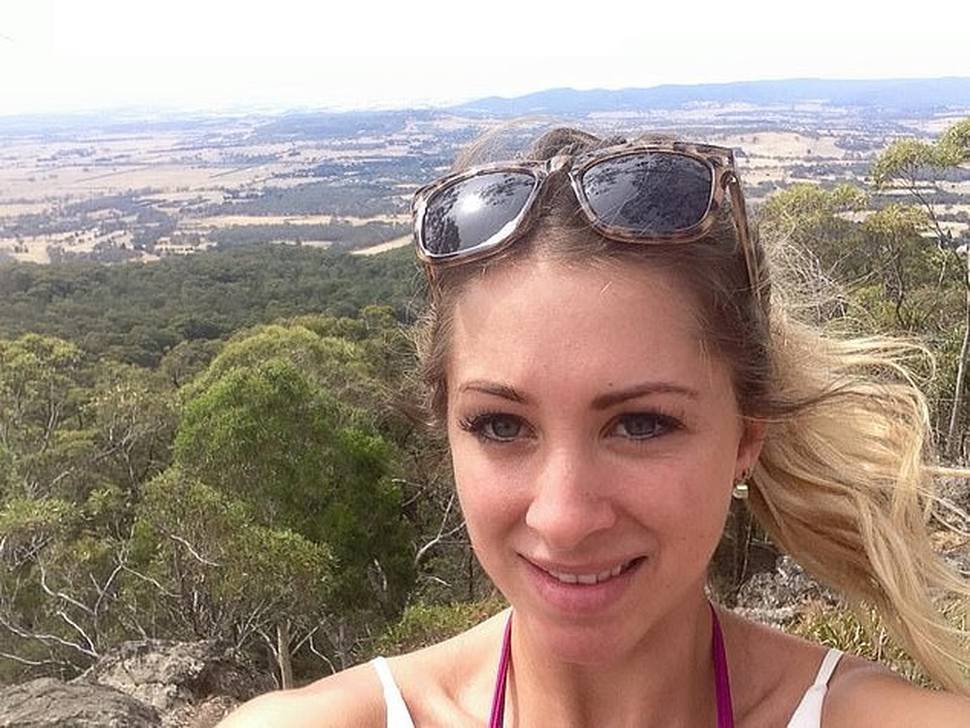 She travelled around Australia and when her study visa was accepted in November 2016 she started working at Dreams Gentleman's Club.
The inquest heard that she had told friends she "didn't like" working at the club but she was trying to save up to fund her studies and "the money was good".
She arrived at the club at 8.20pm on December 17 and worked into the early hours of the morning.
After all the customers had left the premises at about 4am, staff held at after-party in the manager's office.
Det Supt Estelle Matheson, from Greater Manchester Police, said: "It's almost impossible to ascertain what happened in that room.
"That room was the one place where there was no CCTV footage. Once she disappears into that room she is not seen alive again.
"The accounts that were given were inconsistent, some aspects were similar, but there were many inconsistencies with the accounts given."
One of the men in the room had claimed to be asleep for much of the duration of the party, but phone records revealed that he had been active on the device.
The inquest was told a pathologist had given an estimated time of death of 5.30am on December 18, but police were not alerted until about 12pm on December 19.
Det Matheson added: "Just shortly after 5.30am one of the main suspects messages the manager at 5.34am and says: 'I don't know what to do, she's unresponsive.'
"He was raising concerns about her. They didn't take any steps to assist her. That text suggests she was possible dead at 5.30am or extremely unwell.
"A further message was sent to the owner saying 'I don't know what to do anymore'.
She added that there was no evidence or drugs being injected but officers were unable to rule out that her drink was spiked.
Stacey's stepfather David Frost said: "I struggle to reason with why they never answered any follow up questions.
"Why weren't there answers to those questions? Like when they left the room when the paramedics arrived, one boy said to the other 'I think we're alright here'.
"It's hard to believe really. We thought it was basic police work and thought police in different countries worked with each other.
"'We have found it hard not to have the answers to our questions and we have been left baffled."