British news presenter Rachael Bland has revealed she only has days left to live having been diagnosed with cancer in November 2016.
The journalist, who has been at the BBC for more than 15 years, has been widely praised for the You Me and The Big C podcast following her breast cancer treatment.
But in a statement on Twitter on Monday afternoon, the mum of one wrote: "In the words of the legendary Frank S - I'm afraid the time has come my friends. And suddenly. I'm told I've only got days.
"It's very surreal. Thank you so much for all the support I've received. Debs and Lozz will continue with the You Me and The Big C podcast. Au revoir my friends."
Writing in the Telegraph last month, the 40-year-old told how the cancer had spread around multiple lymph nodes in her upper body, into her skin and liver.
She said: "We still had some hope of holding back the tide for a while, but no one survives metastatic breast cancer long term.
"I've not asked how long I have left, because I don't want a number in my head that I'm counting down to. It's only ever a best guesstimate – but I've got less than a year."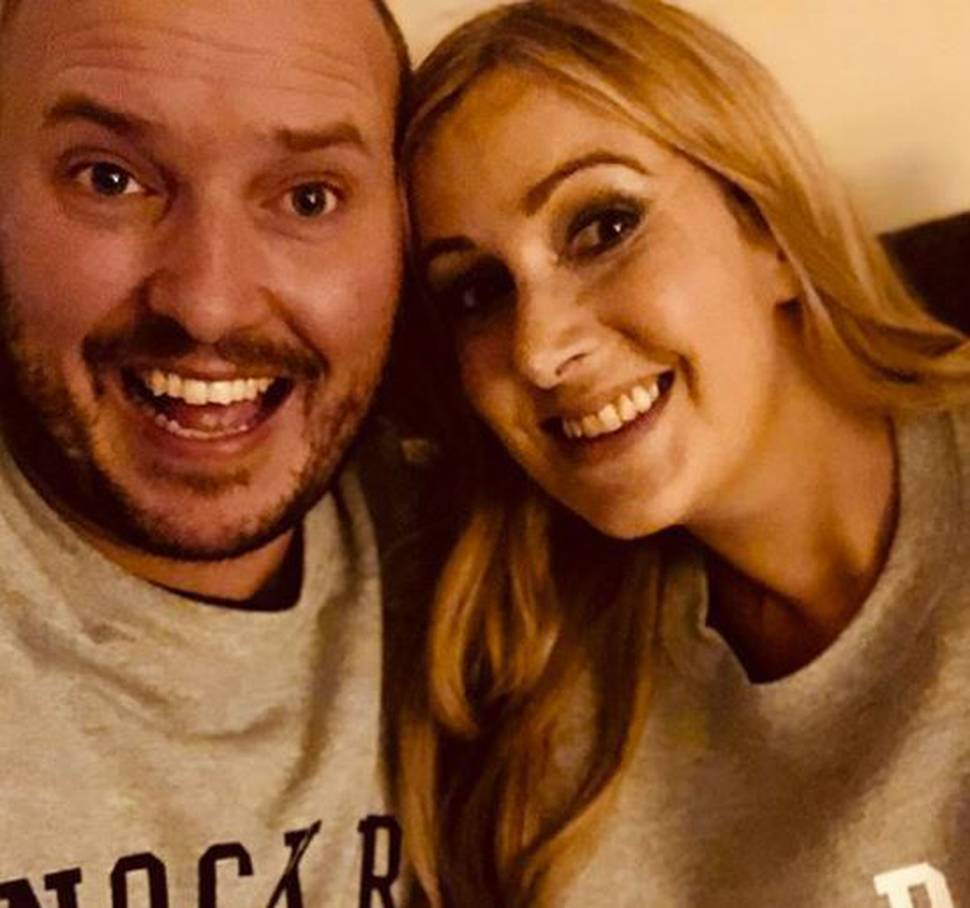 Colleagues responded with messages of support for the popular presenter, with Juliette Ferrington writing: "Oh my goodness Rachael, sending you a bomb of love, strength and peace. In absolute awe of your courage, determination and willingness to fight every single day. Lots of love," signing off her tweet with two kisses.
Former BBC colleague Susanna Reid was among those to show their sympathy, writing on Twitter: "Oh Rachael. You have so much courage.
"You are loved beyond measure by people you haven't even met because of the way you have dealt with this. My love to you and your family."
BBC's cricket correspondent Jonathan Agnew, whose own wife Emma was given the all clear after her breast cancer diagnosis, tweeted his thoughts.
He said: "And then reality suddenly bites and perspective gained. This is awful. No words, other than love to you and Steve (husband)."
Comedian Justin Moorhouse, a regular panelist on BBC shows including 5Live's Fighting Talk, simply wrote: "All the love in the world."
And fellow BBC journalist Jennie Gow wrote: "You have been such an inspiration both before and now and with everything you have done... forever more."
Mark Chapman, one of the BBC leading sports radio anchors, said: "Oh Rachael. I am so very sorry. What you have done has been amazing and helped so many. Sending so much love to you, Steve and Freddie (son, three)."
Writing for the Telegraph on August 11, she said: "I'm not scared of dying. I only fear for those I leave behind. For my darling Freddie, who'll be three next month, for Steve and our families.
"Even now, knowing the 'no options left' conversation is coming, I can't crumble and fall to pieces.
"I have to suppress a lot of the darkest thoughts about Freddie growing up without his mummy around. If I didn't, I wouldn't be able to enjoy the precious times we have left together."
Writing in her blog previously, Bland told of how she was with her son and his friends at an ice cream farm when she was given the earth-shattering news her cancer was terminal.
She said: "My heart raced as I answered it, knowing a phone call did not bode well.
"Then came the words 'I am so sorry, it's bad news. The biopsies have come back showing the same cancer is back and is in the skin'."
Describing the moment she broke the news to her family, Bland said: "I watched my little Freddie innocently playing away in a tyre in the barn and my heart broke for him.
"I scooped him up and dashed home and then had to break (her husband) Steve's heart with the news that my cancer was now metastatic and therefore incurable."
Steve and Rachael married in 2013 after meeting at the BBC in Manchester, where they both worked, before settling down to family life in Cheshire.
Their fifth wedding anniversary falls on September 14.
On August 3, she revealed she had been ruled out of clinical trials because of a rise in enzymes.
Dozens of well-wishers thanked Bland for both her podcast which she hosts alongside Lauren Mahon and Deborah James and her blog, Big C Little Me.
Financial journalist Steph McGovern was among those singing her praises, and wrote: "Rachael, I am so gutted for you and your family.
"The podcast has clearly helped so many people and you did it with such style, humour and bloody brilliance. Thank you for everything you have done."
You Me and The Big C co-host Deborah James simply wrote: "No words right now - just heartbreak."