She has years of experience on the red carpet, posing for photoshoots and handling media interviews, but it appears that her time in Hollywood hasn't completely prepared Meghan Markle for the pressures of being a royal.
You'll never spot the poised Duchess of Cambridge fidgeting, but the former Suits star, 36, has been spotted frequently touching her hair during her recent public appearances with Harry according to DailyMail.
Now body language expert Elizabeth Kuhnke, a bestselling author on the subject of communication and non-verbal behaviours, has revealed it's a sign of Markle using a gesture to calm herself under pressure.
"It's a physical and psychological calming gesture when feeling uncomfortable or stressed," she told Femail. "It's the adult version of a child clutching a favourite toy, mother's skirt or father's hand when feeling anxious and not knowing what to do or say."
Kuhnke stresses that it's all about circumstance and that it wouldn't have the same relevance if Markle was making the same gesture while alone with Harry.
"Context is key," the author of Body Language: Learn How to Read Others and Communicate with Confidence explained.
"When feeling nervous - knowing millions of people are watching and judging - tilting one's head down and playing with hair is a tell of the psychological state of the need to shield or protect herself."
Although it might seem strange to think of Markle as being nervous in the spotlight, Kuhnke points out that this is a very different role to what she's used to.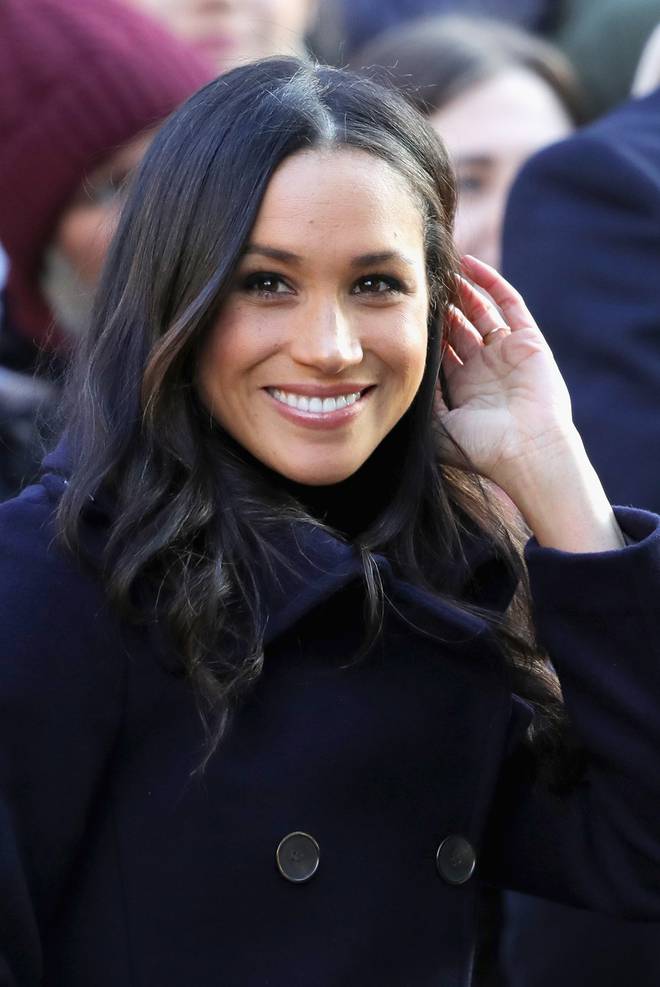 "Meghan is finding her way in a new public position,' she said. "While she may be used to being photographed, the public previously identified her with her role in Suits, not the real person behind the character.
"Being in the spotlight as an accomplished actress is a different role than the one she now finds herself in.
"Every movement, gesture and clothing choice is being scrutinised. She is no longer representing herself as an actress, she is being judged for her suitability as a member of the royal family."
She added that the expectation of Markle to perform perfectly in her new role piles on the pressure.
"The expectations for an actress are different than for those of a member of the royal family," she said.
"The former are assumed and expected to seek the limelight while royalty is expected to demonstrate a lower and more subdued profile while staying true to their true character.
"Before her engagement she was judged by her acting prowess. Now she's being judged for her suitability to represent the most famous royal family in the world. Two very different roles."