The "king of horses" has been born in America leaving veterinarians horrified at the increase of extreme breeding where horses are bred to have concave faces, creating "cartoon-like" animals.
El Rey Magnum, an Arabian show horse, is said to be at risk of breathing problems because of his unnatural face. His parents have similarly concave faces.
Owners have said he is worth millions of pounds, but pedigree horses bred to have a concave face has been described as 'horrific' by veterinary experts, according to Daily Mail.
The colt is the latest example of extreme breeding, more usually seen in cats and dogs, and is the subject of an article in a British journal condemning the practice.
Equine expert Tim Greet said: "The deformity is even more significant for a horse than for a dog.
"Dogs, like man, can mouth-breathe, but horses can only breathe through their nose. I suspect exercise would definitely be limited for this horse."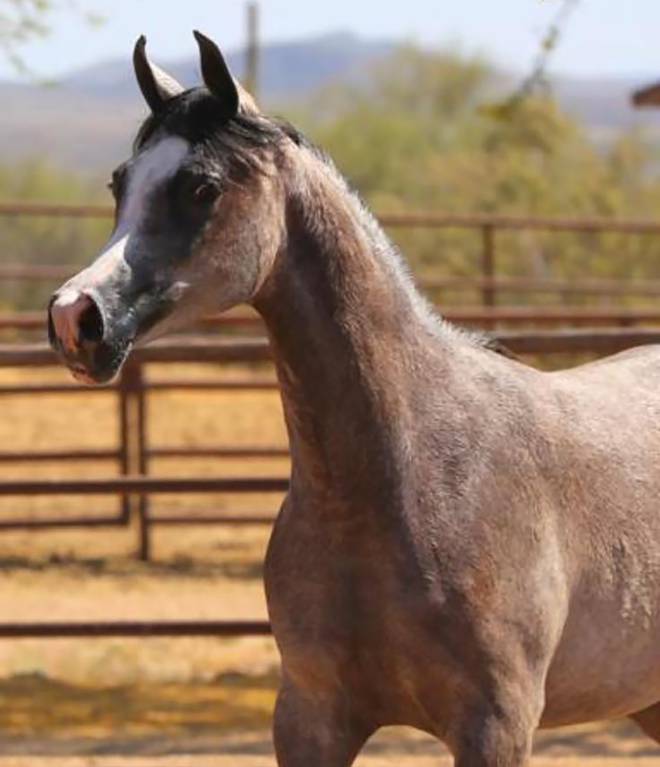 The owners of El Rey Magnum, at a specialist horse farm in the US, have defended the appearance of their nine-month-old colt, which resembles cartoon horses in Disney films Sleeping Beauty and Aladdin.
However, Jonathan Pycock, president of the British Equine Veterinary Association, said: "This is incredible - it's almost cartoon-like. Quite freakish."
Writing in the Veterinary Record, the horse reproduction expert added: "The problem comes when you breed for particular looks and when those looks are detrimental to the horse's health. In my book, that is fundamentally wrong. This is a worrying development."
The Arabian horse pedigrees dates back around 3,000 years. Horses must have a "dished", or concave, face as well as a long, arching neck and high tail.
Doug Leadley, manager of Orrion Farms in Washington, which owns the horse, said he had no breathing problems, adding: "We think he is the most beautiful Arabian in the world - we think he is a king."
Regency Cove Farms, in Oklahoma, which bred the horse, said he had been bred to be a "very unique animal" which was "a little bit different".
But Roly Owers, an equine vet and chief executive of the World Horse Welfare charity, said: "In a word, this looks horrific.
"This appears to be breeding in a weakness that could severely affect future generations - and if there is not a restriction to the airway in this animal already, then there will be in future generations."
However, Wayne McIlwraith, director of the musculoskeletal research programme at Colorado State University, said there was "no evidence" that the skull shape caused breathing problems.