Find all your favourite bits from today's Bite magazine online. Follow the hyperlinks in Jo Elwin's editor's letter and lose yourself in bite.co.nz.
The clocks have gone back and Easter is looming, with the school holidays on its heels. Too bad if you're not ready, it's all change and it seems the Bite team are cheering it along, with roasts, braises and soups cooking in the kitchen of late. We are however taking a considered approach to the change of menu - these recipes will start to appear in the next few weeks but they are lighter versions of their mid-winter selves - they are in-betweeners.
Pulled pork is a great in-betweener, bringing warmth and aroma as it slowly cooks until the meat falls off the bone but it can be served cooler and lighter with slaw and bread rolls. Peter Gordon is talking perfect pulled pork in his column.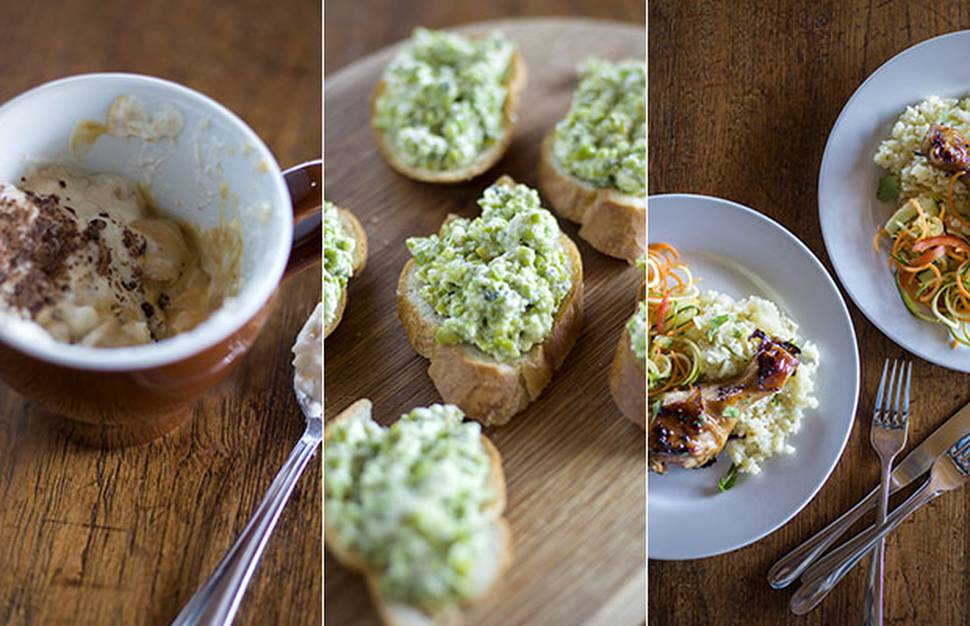 Vanessa Baxter joins us again this week with more delicious family food. This time a three course meal everyone can cook together over the school holidays when everyone has a bit more time for such pursuits. We are giving it to you well in advance so you have time to plan and prepare - get the wee darlings excited about it, bruschetta with peas and ricotta, sticky Asian chicken drumsticks and mini banoffee are fun to make.
Allyson Gofton has been out for lunch in France to a co-operative market/cafe with a unique concept that, as she quite rightly says, would work very well in many food-producing towns in New Zealand. When those avocados head back down in price (it's getting ridiculous) her green split pea and avocado whip makes a good in-betweener.
In the Garden, Ray McVinnie is harvesting the basil and incorporating it in to meals where he can, preserving some in oil too. Mikki Williden is putting butter in her coffee, Louise Thompson is serving from the saucer and dinner tonight is pan-fried fish with a light curry sauce.