It takes a lot of work to nail the perfect Instagram photo.
But these men know it better than some, going the extra mile to get the money shot for their other halves, according to Daily Mail.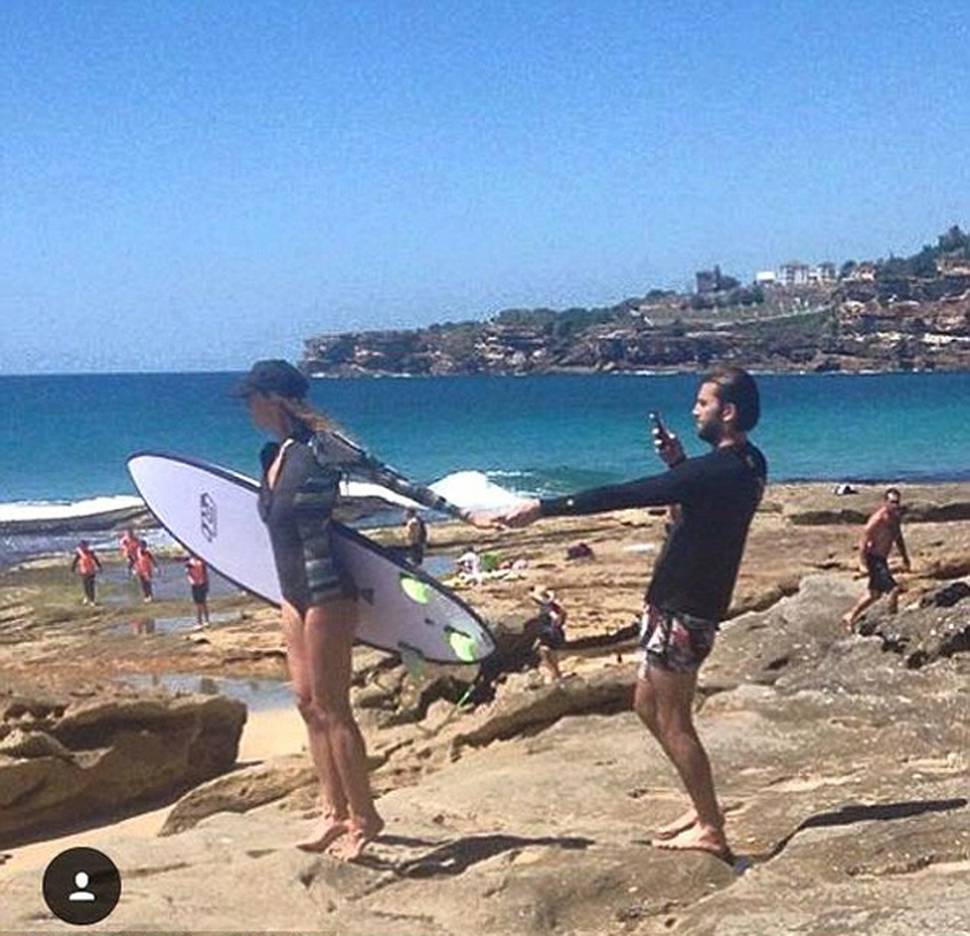 The 'Boyfriends of Instagram' Facebook page shares hilarious images of partners crouching, climbing and even laying on the ground in a bid to bag the perfect snap.
From beachside photoshoots, to candid sunbaking shots and even the famed 'follow me' photo there are a variety of poses showcased on the social media page.
One boyfriend even went the extra mile standing on the edge of a spa as his girlfriend and her group of friends held up their wine glasses beneath.
He can be seen teetering on the edge of the jacuzzi as eight women in their bikinis hold up glasses of rosé and smile for the camera.
One was captured snapping a picture of his partner doing a back-bend on the beach.
Another man got creative while playing golf with his other half - laying down on the grass to capture a shot of her teeing off.
The crowd favourite 'follow me' pose was also seen numerous times at various locations.