Gone are the days when you just asked for a simple Americano at a coffee shop - as this viral picture of a very complicated coffee order proves.
The coffee order, which appears to be for a vanilla bean powder, cream-based frappuccino from Starbucks, contains a whopping 19 different ingredients, and details a host of other extremely specific requirements, according to Daily Mail.
From wanting a specific fraction of soy milk in the drink to demanding it be served at a temperature of 34 degrees exactly, the mystery customer's order is surely one of the most laborious - and ridiculous - of all time.
The photo of the very complicated order by an unknown customer was posted on Reddit yesterday, and has already racked up more than 14,400 upvotes.
Hundreds have commented, and though some speculate that the order must surely be fake, others claiming to be baristas say that it not uncommon for them to receive similarly outlandish orders.
The picture, believed to be of a drinks order from a US Starbucks, prompted a discussion about why some people like to order such complicated drinks.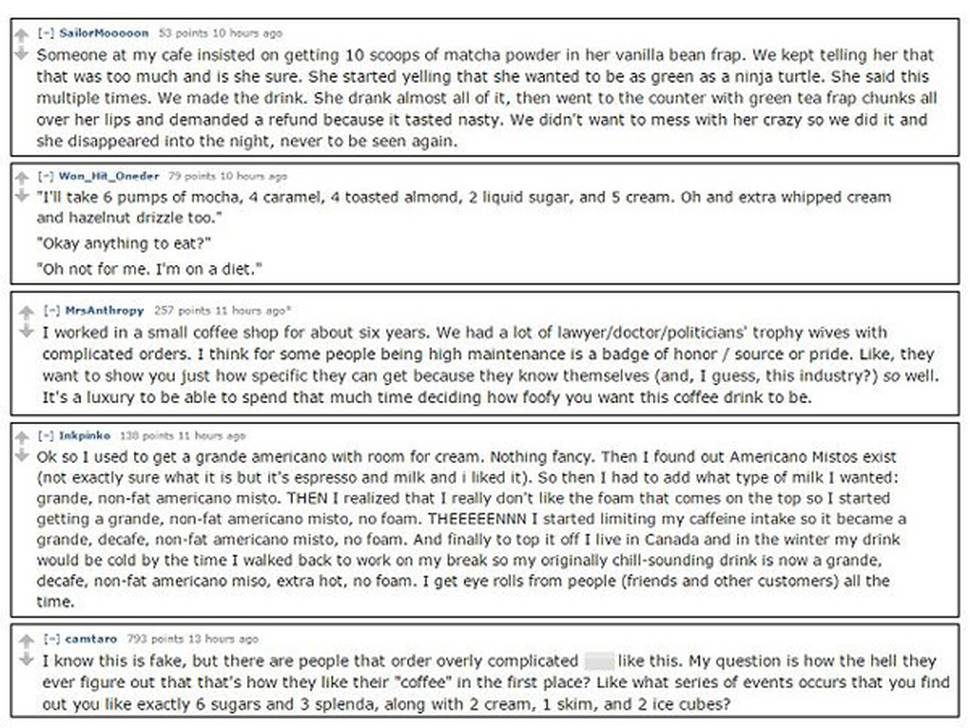 Some pondered how anyone could discover that they liked their drink in such a specific way, while one user speculated that being "high maintenance" was a "source of pride" for some people.