A David Bailey portrait of the Queen has been reissued to commemorate the 65th anniversary of her accession to the throne.
The photograph, taken in 2014, shows her wearing a suite of sapphire jewellery given to her by King George VI as a wedding gift in 1947.
Sapphire is the 65th anniversary gemstone and the King's gift to his eldest daughter, then Princess Elizabeth, featured a glittering necklace, dating from 1850 and made of 16 large, oblong sapphires surrounded by diamonds, with a pair of matching sapphire and diamond drop earrings.
Queen Elizabeth is the longest reigning living monarch at 90 and will celebrate the 70th anniversary of her wedding to the Duke of Edinburgh on November 20.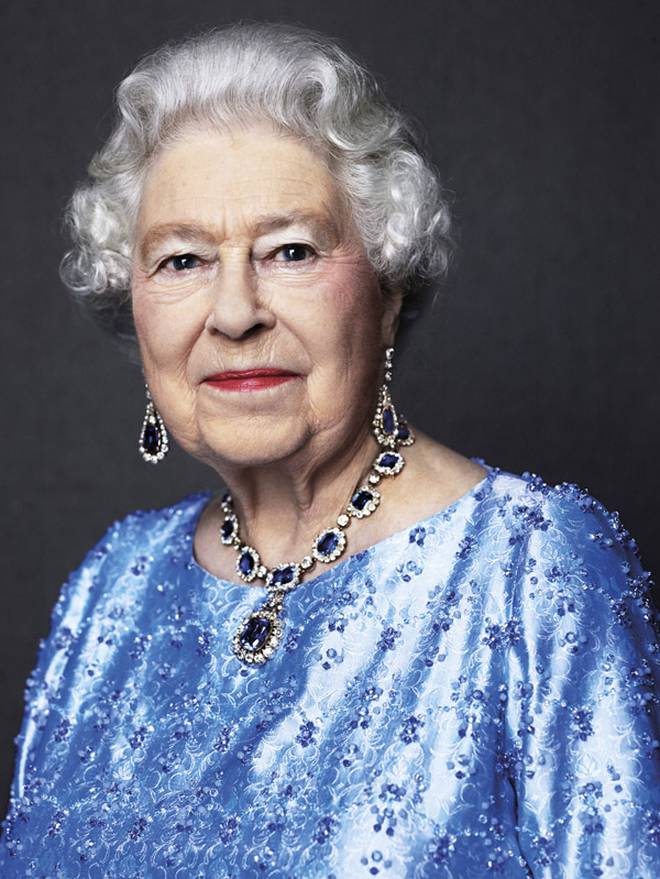 - AAP