A mum was inspired to kick the kilos after realising that she was passing on her dangerous soda addiction to her children.
Eden Clemett, 26, from Otaki, said she grew up eating Happy Meals, fish and chips, and sweets.
She says by age 7 her classmates were bullying her for her big belly.
Her bad habits continued into adulthood and when she fell pregnant at age 19 her diet only worsened.
At her heaviest, 137kg, Eden, who is 167 cm, was downing three litres of Coke a day-but it wasn't until she gave her 1-year-old daughter a sip of her fizzy drink that she knew things needed to change.
Eden said: "I would wake up in the middle of the night and guzzle a bottle of Coke without even thinking.
"I'd give my kids a bag of chips, even though I knew they didn't need it.
"I think I didn't want to feel like I was the only one eating badly. I remember giving my eldest, Bailey, a sip of my Coke when she was just a year old and that's when I realised things needed to change.
"I've got my whole life ahead of me and I want to be a role model for my kids."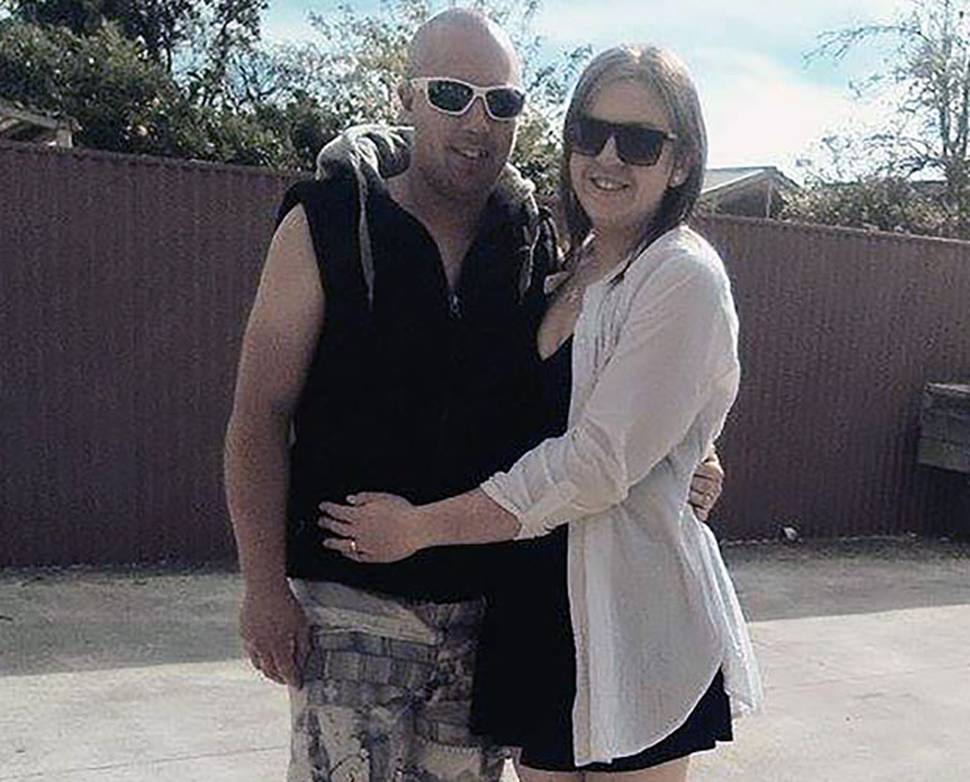 She knew she was different from the other kids her age, who would call her names like "Mount Eden" and joke that she needed to "see Jenny Craig."
As she got older and the number on the scale multiplied, so did the jokes.
Eden said: "I'd try to do my makeup to fit in with the other girls, but they told me I shouldn't even bother trying to make myself look pretty.
"I look at photos from when I was about 11 years old and I look like I was pregnant. My face was so puffy.
"When I was 13, I started skipping school because I hated being bullied."
At 14 she left home.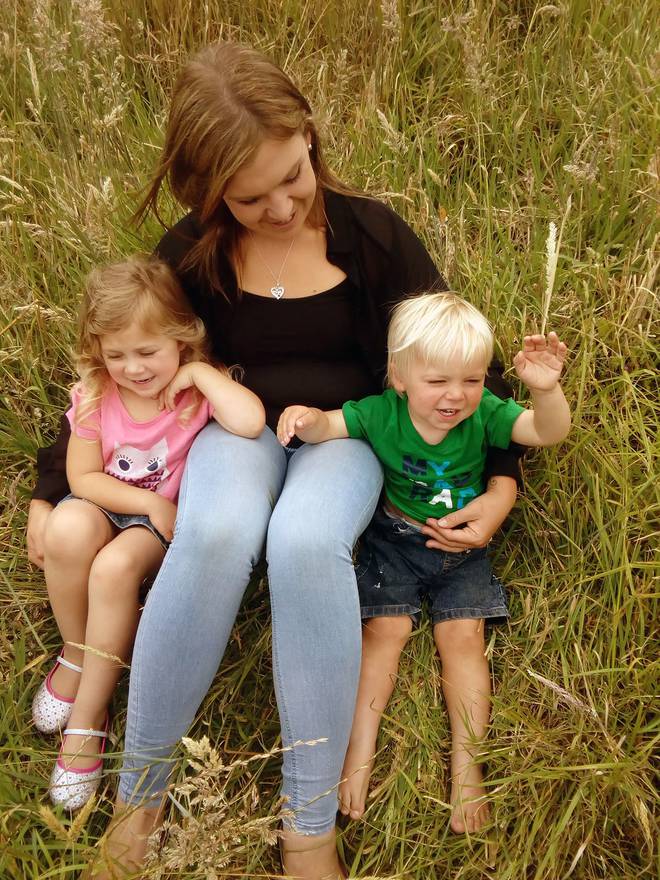 As she bounced from home to home, Eden continued to consume a high-calorie diet-eating whatever she wanted, whenever she wanted.
Although Eden never had the courage to weigh herself, she remembers wearing a size 16 at age 19 ... the same year she fell pregnant with her first child, Bailey.
While Eden tried to eat a healthy diet during the pregnancy, she couldn't seem to ditch her bad habits and ultimately ballooned to a size 20.
She said: "For breakfast, I'd eat five slices of toast with peanut butter, and maybe a chocolate bar on the side.
"I'd go to Maccas for lunch and order a Filet-O-Fish, which I thought was a healthy option.
"At dinner I'd eat three hamburgers and a salad smothered in dressing.
"I was also still drinking fizzy drinks. I'd just switched Coke for Coke Zero instead.
"After I had Bailey, I felt like I didn't have to eat as healthy anymore. I went back to Big Macs."
The cycle continued throughout Eden's next two pregnancies, and with each one she developed pregnancy diabetes.
She even admits that she'd give a sip of her fizzy drink to her daughter, and let her children eat chocolate and takeaway.
If the kids left any extras on their plate, Eden would happily polish off the rest.
Luckily, none of Eden's children have ever been overweight.
Eventually, in December 2015, Eden hit an all-time high of 137kg and was wearing a size 22.
She knew she needed to make a change while she was still young, if not for herself then for her three children.
She said: "I'm still young and I have my whole life ahead of me.
"I want to set a good example for my kids.
"I started off slowly by taking walks around the block and swapping fizzy drinks for flavoured water.
"That was one of the hardest things I've done.
"I've had a sugar addiction my entire life, but I just told myself 'you can do this!'
"I slowly started cutting out more foods, like chocolate and chips, and then my husband got me a bike for Christmas with some seats for the kids.
"We started going out on family bike rides and we haven't stopped since! It's so fun to be outside with the whole family!"
While Eden still keeps some packaged foods in the house for her kids and husband, she's sworn them off entirely and instead experiments with healthy recipes she finds online.
Her favourites vegetable-packed dishes like cauliflower rice and mashed sweet potatoes.
As for drinks, she's ditched fizzy drinks and instead stays hydrated with water, green tea, or a hot lemon and ginger drink.
While it wasn't always easy, Eden now feels much happier with her new lifestyle.
"I knew I wasn't going to get any happier sitting around eating junk, and I think as you get kids it gets harder to lose weight.
"But I did it for them."
- CATERS