Gone are the days when weddings were remembered and celebrated with a series of formal family photographs.
The modern bride has a huge range of photography options available for her big day - everything from candid "reportage" style shoots, to fun photo-booths can be used to capture the highlights.
But one New Zealand photographer is taking wedding shoots to a whole new level by capturing newlyweds against the stunning backdrop of the mountain ranges close to his home town of Wanaka.
"I love living in the hills, exploring them as much as possible by foot, bike or with skis on my feet," Mickey Ross says on his website.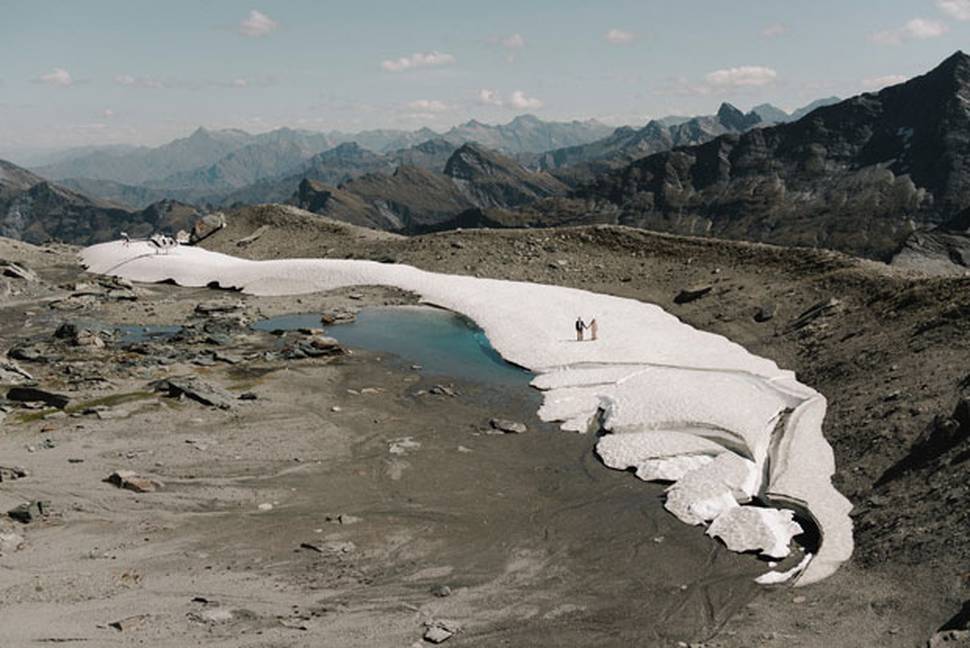 "I also love to tell stories with photographs and a wedding day is a perfect opportunity to do this.
"My photography has been described as honest, raw and fun. I like to think that my couples can concentrate on having the best day of their life and in doing so the photos will take care of themselves - with just a little help from me.
"I shoot a lot from behind the scenes, photographing the real emotion and moments that happen throughout the day, producing a collection of images that capture the feeling of the whole day."
During one recent wedding shoot, Ross flew in a helicopter with newlyweds Nadia and Pete Stanton up to Fog Peak glacier, where he captured the just-married pair in a series of stunning shots.
"My favourite part of the day was the helicopter ride to Fog Peak, it was really special spending this time with Pete just following saying our 'I dos'," they told Stuff.
"It was my first time in a helicopter and the stunning scenery just blew me away. It was such a mixture of happy emotions all at once, a feeling that I will cherish forever."
The bride, who looked stunning in a boutique gown, added that she was having so much fun she left her bouquet and veil up on the mountainside, only realising what she'd done when she returned.
And the Stanton wedding isn't the only bride Mr Ross has captured in such a stunning location. His website, which states that wedding packages start at $2645 shows other newlyweds embracing as rugged mountains surround them.
See more stunning images below or head to Mickey Ross' website for more..