A married father who vanished from his home without a trace 23 years ago was found living in a different state with an entirely new family.
Richard Hoagland disappeared from the house he shared with his second wife Linda and their two sons, Matthew and Douglas, in Indianapolis, US in February 1993.
He was declared legally dead in 2003 and his wife remarried.
In July this year, police in Pasco County, Florida, contacted Linda to say they had arrested him for identity fraud.
Hoagland had moved to the state and assumed the identity of Terry Jude Symansky, a fisherman who died in a freak accident in 1991.
He remarried and had another child, living quietly in the town of Zephyrhills, where he obtained a pilot's license.
Hoagland was exposed when the real Terry Symansky's nephew found a marriage record stating his uncle had married in 1995, four years after his death.
Now aged 63, Hoagland is facing a string of fraud charges.
His third wife, Mary Hickman, discovered a briefcase in their home which contained his real identity after police informed her of his arrest, The Tampa Bay Times reported.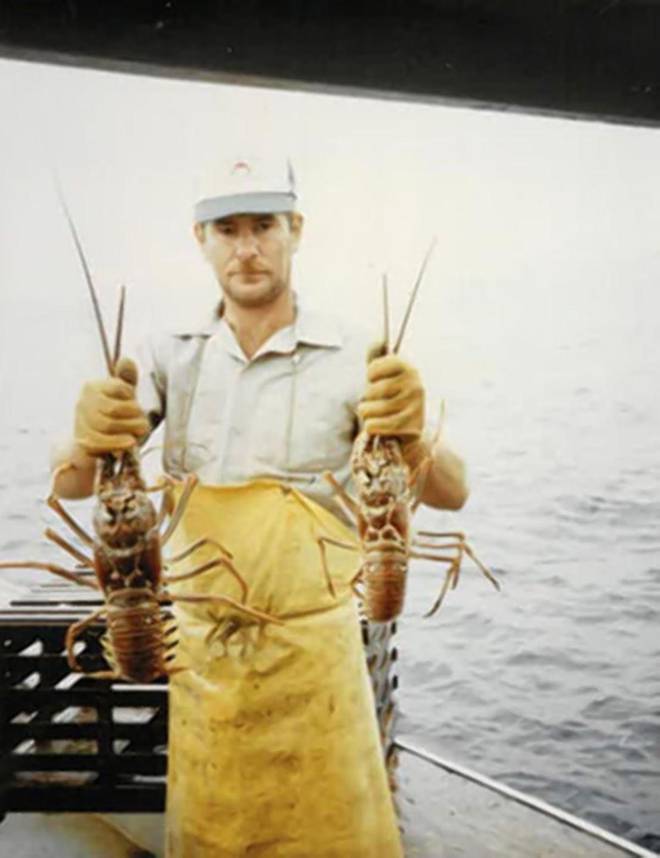 She also found the deed to a property he had bought in Louisiana in 2015 and a key to a storage unit.
His second wife Linda told ABC's 20/20 how he vanished after telling her he had to go to the hospital in a panicked phone call in 1993.
He called me at work and told me that he was ill... and that he needed to go to the emergency room.
'And I said, "Well, why don't you just wait, and I'll go with you?" He said, "No, I don't have time to wait.'
She checked hospitals in the area frantically but found no trace of him. At the time Hoagland, who had already been married once before, had a successful insurance job.
He vanished without taking any of his clothes or his passport.
At first Linda thought he would return, she said, but gave up hope as the years passed and remarried.
She claims she was interrogated by police who felt she may have had something to do with his sudden disappearance.
Over the years he sent birthday cards to the pair's sons with $50 enclosed.
In one, he wrote: 'I love you and miss seeing you. Let your mom help spend this money, you might want to put some away.
'Maybe sometime soon we will get to see each other. I bet I won't even know you it has been so long.
'Mind you mother. Bye, Dad.'