A blogger who was diagnosed with a rare brain tumour last year has died just one day before she was due to marry her fiance.
Anna Swabey, 25, from Newton Aycliffe, County Durham, had been due to marry Andy Bell, 26, tomorrow in the Yorkshire Dales after the pair met on Tinder last year, the Daily Mail reported.
But after her condition worsened the pair were forced to postpone the wedding and Anna tragically passed away in the early hours of this morning.
The brave university graduate died at her home in County Durham surrounded by her family.
The news was announced by her family on social media this morning, writing on the Inside My Head Facebook wall - the official page for Anna's blog.
The post reads: "Anna passed away peacefully in the early hours of this morning. I cannot put into words the heartbreak we all feel.
"But amongst our sadness, we are so proud of her courage, her spirit and the determination she showed throughout her illness. If ever there was a person to show us how to live, it's Anna Louise Swabey, our beautiful, brave girl."
The post was met with hundreds of messages of sympathy and love from Anna's family and friends.
Anna was first diagnosed with a very rare Grade Three brain tumour, known as anaplastic astrocytoma, in January 2015.
Doctors revealed that the tumour was terminal giving Anna just a few years to live but tragically she passed sooner.
Before her death Anna had dedicated her life to charity helping to raise over £50,000 (NZ$89,712) for the Brain Tumour Research Campaign.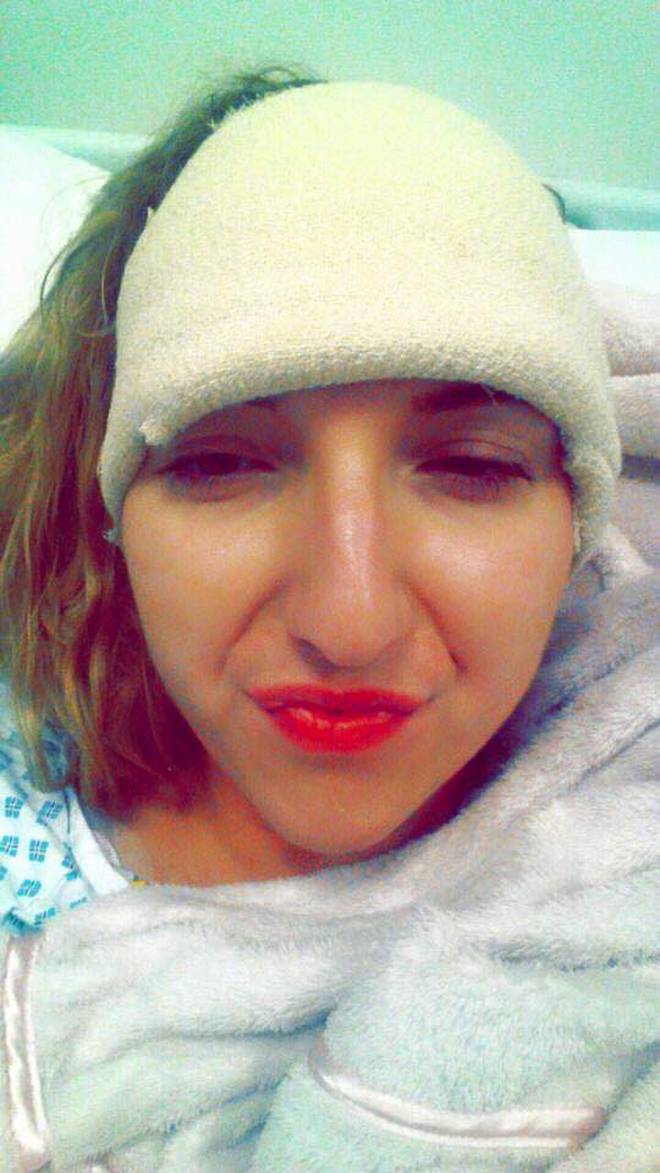 Since her untimely death Anna's JustGiving page where she collected donations in aid of the charity has seen a spike in contributions, with over £1000 (NZ$1794) donated since this morning.
Paying tribute to the inspirational fundraiser, Wendy Fulcher, the charity's founder, said: "Bright, vivacious, kind, and beautiful, Anna was one of those to whom others are naturally drawn.
"She had a great sense of fun and a marvellous joie de vivre. After graduating with a first class degree in languages and European studies, she had plans to learn Mandarin and there is no doubt she had the brightest of futures ahead."
Tomorrow would have been the day that Anna and fiance Andy had intended to marry after the pair met on Tinder.
Andy, an electrical maintenance engineer proposed in December 2015 aware that his marriage would be a tragically short one - but was determined to make Anna his wife if only for a few years.
What made their love story even more touching is that Andy has known, since before their first date, that Anna was terminally ill.
Speaking before her death Andy revealed the devastating reality of their future as a couple.
In July he said: "I would do anything to swap places with her and take the pain and fear away for her.
"It hits me that this will be my life soon, living without her. It's crushing but I try to follow her example and just live in the present, rather than dwell on the future."
In December last year Andy proposed to Anna with a solitaire diamond ring, having asked her father's permission first.