It looks like a regular picture of a group of friends in a dairy, who happen to be wearing bikinis. But there's something about this image that drew over 100,000 views in just a couple of days.
Posted to Imgur by user JarJarDrinks, from the US, the caption read: "Nothing adds to your summer look like a court ordered ankle monitor..."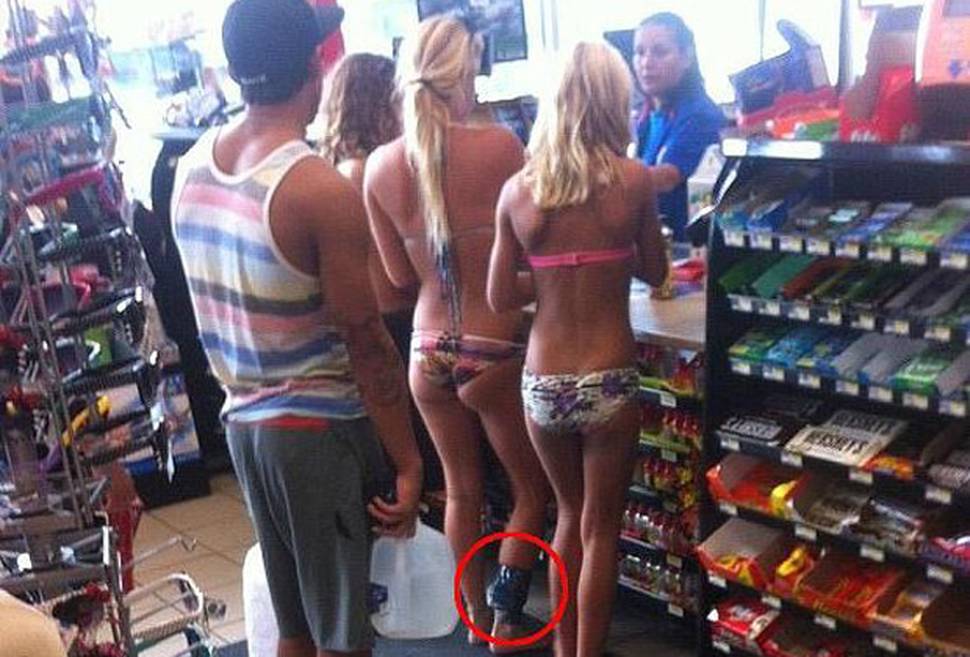 Almost two hundred comments flooded in, including many noting how nice it is that despite committing a crime, the anklet wearer is still able to go out and enjoy the summer.
"Fun in the sun on the run", quipped one user, while illneedaname said: "At least we know she only likes 100m walks on the beach."
READ MORE: • Can you spot the cat among the rubbish?
- nzherald.co.nz