If you don't like the weight of dangly earrings, or you've simply grown bored with having holes in your earlobes, this strange new makeup trend could be for you.
Ear makeup involves applying paint straight on to your ears, whether it be a haphazard smudge of sparkly glitter, or a perfectly precise line of colour.
According to Metro UK, the trend was recently seen on the runway for the Spring 2016 Louis Vuitton collection, and has since been popping up on Instagram.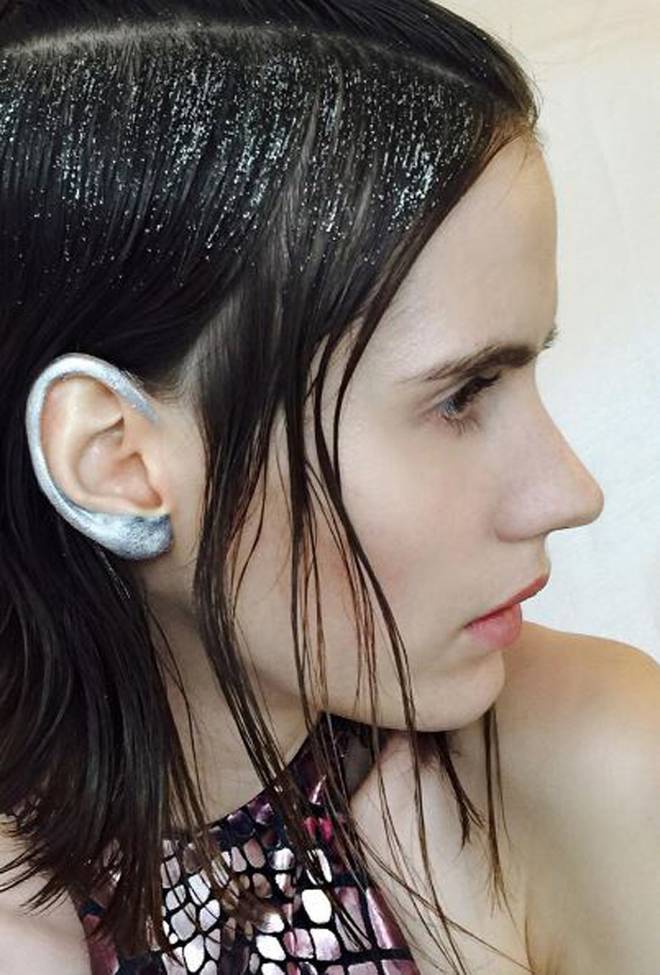 While some are touting the look as a fuss free way to add some edgy glamour, we're not entirely convinced the inky lobe trend will catch on.
-nzherald.co.nz