Shopping online has never been easier. But it can often lead to disappointment when your eagerly awaited item turns up looking nothing like what you'd clicked "buy" on.
Disgruntled shoppers have taken to social media to share their experiences with online purchases gone horribly wrong.
For many, it seems they were duped by the size of the item. While for others, the quality displayed in the image simply did not translate to the product put in the post.
One man was initially thrilled with his purchase of a rug for his room, only to find it would be more suitable for a doll's house.
Adam Hess shared his item on Twitter writing: "Bought a rug online for my room & realised the importance of specifying the size of the product you're selling."
Hess isn't the only one who has taken to sharing a tiny purchase, with a number of other shoppers revealing they picked up miniature products by mistake.
One woman was teased by her daughter over a set of tiny deck chairs bought for her garden. She reportedly believed she was getting two full-sized chairs.
And as this woman can attest, there's no such thing as a great deal on lamé leggings.
Another woman who purchased a cute bouquet of flowers was disappointed when the foliage arrived looking like it had been assembled by a child.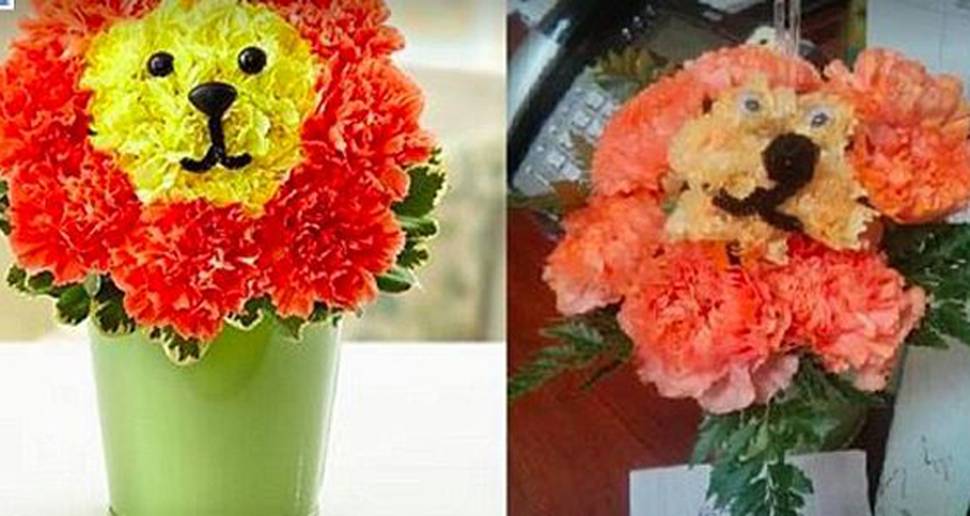 When it comes to big ticket items, such as a wedding dress, it's tempting to seek out a bargain online.
But you may want to heed the warning of this shopper, whose strapless white frock turned up looking nothing like the image suggested.
And a customer who purchased a cuddly, plush teddy bear was disappointed to receive a wrinkled, flaccid version of the toy.