Visitors to McDonald's in Auckland's Queen Street will feel like they've stepped into a time machine today, as the store is taken back to its 1970s glory - complete with 70s prices.
The restaurant chain first opened its doors in New Zealand on June 7, 1976, and to celebrate 40 years in the business, the central Auckland store is getting a retro makeover.
From 10am until 2pm, today only, the store will feature 70's decor and the original menu - including a Big Mac for 75 cents, a Quarter Pounder for 65 cents, French fries for 45 cents, and a Hamburger for the princely sum of 30 cents.
Student Naomi Tasere was first in the queue, and couldn't believe that prices were so low 40 years ago.
"It's really cool to get a full meal for under $5," she said. "I would come here more often if it was that price everyday, although that probably wouldn't be the healthiest choice!"
New Zealand's first Macca's store opened at Cobham Court, Porirua, and drew a crowd of curious customers who waited outside for the doors to open at 10am.
Flatmates Joe Moukhtar and Cannon Cochran said finding out about the Auckland McDonald's retro revival last night on Facebook allowed them to get a prime spot in the queue before the doors opened.
Quarter Pounders and Big Macs were among their haul, and the pair said they set their alarms so they could get in early.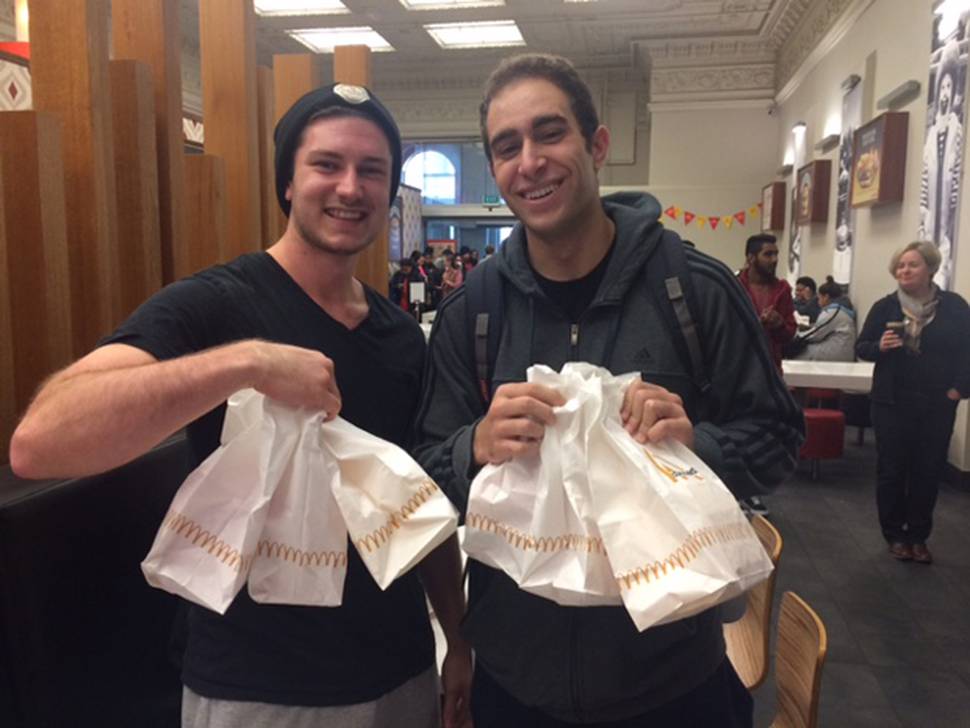 Other early bird customers included Sukhdeep Maan and Tarun Arora, who visit Macca's every day.
"We come here for a coffee every morning, it's part of our routine," said Maan. "But this morning, we got all of this for $3."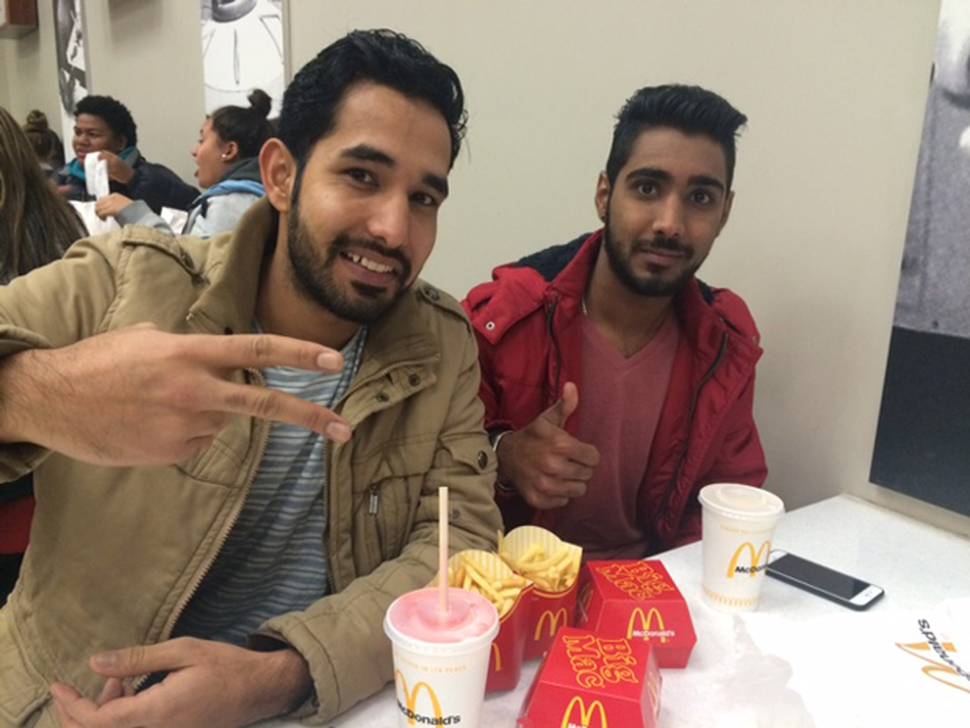 Original Queen Street manager and current franchisee, Mark Jenkins has been with the store since the beginning.
"Over the years I've seen a many innovations from launching a breakfast menu and McCafe, through to introducing Create Your Taste, moving to free range eggs and All Day Breakfast," he says.
"Despite growing and changing over the years, McDonald's is still serving those core menu items customers were lining up for in 1976."
As well as McDonald's coming to our shores, 1976 included a series of nuclear free rallies, dawn raids on the homes of alleged overstayers, and marked the year middle distance runner John Walker won gold at the Montreal Olympics.
MacDonald's original menu and prices
• Big Mac - 75c
• Quarter Pounder - 70c
• Quarter Pounder with cheese - 75c
• Filet-O-Fish - 65c
• Cheeseburger - 40c
• Hamburger - 30c
• French fries (medium) - 45c
• Hot Apple Pie - 45c
• Shakes - Strawberry or Chocolate - 45c
• Soft drinks (medium) - 30c
READ MORE:
• McDonald's launches Angry Birds burgers
• Free fries at a pop-up Macca's causes a stir

-nzherald.co.nz